Boston, MA September 8, 2011 - Chadwick Martin Bailey has appointed Christine Gimber as Account Executive for the Financial Services practice.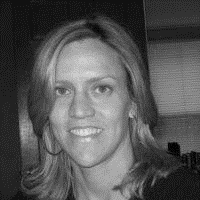 Christine brings 15 years of account development experience to CMB. She recently served as Global Account Manager at Gartner, in Boston, where she was responsible for business sales and renewal of all company products and services including syndicated research, media programs, and consulting to the Sales & Distribution and Global Services business units of Gartner's largest client, IBM. Before this, she spent 9 years as a Senior Account Manager at AMR Research, managing the firm's largest clients.
"Christine's varied research experience will be a tremendous asset to our clients," comments Jim Garrity, Vice President of the Financial Services research team. "Specifically, her ability to translate clients' key business issues into research solutions is a vital contribution to growing CMB's strong client relationships."
About CMB's Financial Services Research Practice
Led by Jim Garrity, the dedicated Financial Services team works with leading companies like American Express, Bank of America, Ameriprise Financial, Vanguard Financial, and John Hancock to help them better understand service and influence both intermediaries and consumers.
The Financial Services team applies market science to the banking, investing, and wealth management industries to build and measure brands, develop products and services, and improve the customer experience

About Chadwick Martin Bailey
Chadwick Martin Bailey is a Boston-based custom market research firm who works with many of the most successful companies and best known brands in the world to help them acquire, maintain, and grow their customer base. Founded in 1984 by John Martin and Anne Bailey Berman, the company has corporate headquarters in Boston, Massachusetts, serving clients in more than 30 countries around the globe. Chadwick Martin Bailey focuses on using leading-edge research techniques to collect and translate the data into simple, business decision-focused deliverables.
www.cmbinfo.com Media Contact: Megan McManaman
mmcmanaman@cmbinfo.com
Phone: 617.986.7424