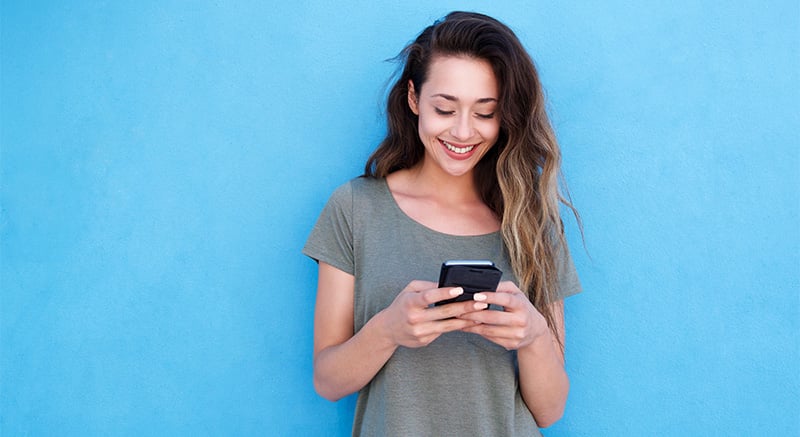 Last month, Google published its annual top search trends report—a look into what people were most interested in 2018. From Avicii to Black Panther to polling information, search behavior reflects the events, people, and cultural moments that defined the year.
Beyond a cultural snapshot, search data lets us tap into real insights around what people want, need, and intend to do in their daily lives. And thanks in part to the Amazon Effect, consumers expect to find what they're looking for faster and easier than ever before. To meet these rising expectations, brands must understand what, how, and when people are searching to better address their needs throughout the journey.
Here are some key search trends brands can leverage to better serve their customers:
Personalized search is on the rise
AI technology has made it easy to be conversational and personal in search. Like asking a friend—or Alexa—for advice, more and more people are using natural language when searching and asking questions. Instead of the traditional utility search (e.g., "best car"), we now ask specific and personally-relevant questions about products and services (e.g., "best car for me") that feel more human.
In the last two years, mobile searches for "Do I need" and "Should I" have increased by over 65% while "Can I" mobile searches grew by 85%—indicating consumers now trust and expect search technology to answer their most personal and specific questions.
While this hyper-personalization is exciting, the focus must remain on the consumer—not the tech. Because customers are increasingly casual in their search, brands mustn't lose the human element and use natural language in their product and service messaging. People are busy and won't waste time on superfluous or overly-technical language.
This trend also suggests people are a lot more comfortable with using technology for a variety of their everyday needs—whether it's shopping for a new auto insurance policy or locating the nearest open food delivery option. Consumers expect frictionless experiences, so brands need to ensure their digital touchpoints are human and intuitive.
People want things nearby and now
Whether it's a manicure or a special shampoo brand, people expect something the moment they need it. And not only do they want it right now, it must be nearby.
Google reported a 500% growth in "near me" mobile searches containing a variant of "can I buy" or "to buy" over the last two years. Further, more and more consumers are searching for specific items like "riding boots near me" in addition to general "restaurants near me" queries.
All of this is to say that "near me" search is no longer just about location; it's about finding a certain thing, in a specific place, at a specific time.
More than ever consumers expect to find exactly what they want when they want. Brands must work to provide the answers consumers are looking for—accurately and quickly—to capture their consideration. You don't need to be a brick in mortar for this to apply to you. Whatever your business, help your customers and be absolutely explicit about your products and services.
People (and not just insights professionals) are research-obsessed
Today's research-obsessed consumers use search to make the most of their experiences and optimize their lives. Whether it's planning a vacation or going out to dinner, gathering information helps get them excited and feel confident about an upcoming experience.
Google reported a 120% increase in mobile searches for "wait times", indicating more and more people want to know what they're getting themselves into prior to an experience.
This is an opportunity for brands to understand the different moments and mindsets of their customers and become part of their consideration early in the decision-making process. Customers want to feel confident while making planning decisions, so brands should do all they can to empower these decisions.
Make it easy to plan a trip to one of your hotels, for example, by offering pre-built itinerary suggestions. Or if you're a financial services provider, consider offering a straightforward budget planner if you're targeting new college grads just starting on their financial journeys.
Whatever it is, take advantage of consumers' desire to research by providing materials/content that will get them excited about choosing your brand.
Search data isn't a magic bullet, but it's a critical source of insights for engaging and inspiring today and tomorrow's consumer. Tell us how you're leveraging search and what you're seeing in the comments!
Savannah House is a Marketing Manager at CMB who as a child, received movie times and the weather from SmarterChild, the OG of virtual assistants.