Part One- What is sample blending, and why do companies do it?
Part Two- What do you think are some of the perceived negatives of blended samples?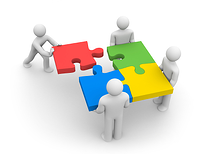 For part three of our series on sample blending, we sat down with George Haranis, a Project Manager with CMB's Financial Services/Healthcare/Insurance team, to discuss a project in which he used the data collection technique to conduct a B2B segmentation study.
Q: Could you share a specific project where you used blended samples?
A: A financial services client of ours was interested in talking to a very specific subset of small business decision makers, and they wanted to get a relatively high number of these respondents in a short period of time. We were left with quite a challenge: we needed to get more respondents, and we needed to get them fast. Working under these constraints, we decided to use sample blending to acquire the necessary sample because it allowed us to go beyond the traditional research panels and include multiple respondent sources. In this particular case we used several vendors to get the number of completes we needed.
Sample blending is not without its particular challenges of course. When using multiple sample sources it is important to make sure the survey program blocks certain IP addresses to eliminate repeat takers. And because we were able to do this, we were able to get the completes we needed for the client, resulting in a successful project, and even more importantly, a very happy client.
George is a Project Manager with CMB's Financial Services/Healthcare/Insurance team and can help you take your tracking study to the next level, think of him as Bob Harper from the Biggest Loser.
Posted by Stephanie Kimball. Stephanie is our Marketing Operations Manager and loves any and all sports, the beach, traveling, marketing, being challenged, good food, nightlife, and Saturday afternoon naps. You can follow her on twitter @SKBAlls