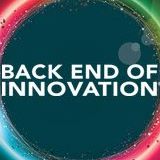 At South Street Strategy Group, we love working on innovation projects as well as presenting and exchanging ideas with fellow practitioners at innovation-related events.Earlier this year, South Street's Managing Partner, Mark Carr, presented at the Front End of Innovation Conference in Boston along with Judy Melanson from CMB (South Street's sister market research firm), and Jeremy Palmer, Vice President of Tauck (our client). The topic was Focused Innovation: Creating New Value for a Legacy Brand and we shared the success story of how we've helped Tauck ignite growth worldwide through its baby boomer focused Culturious brand. You can check out a recording of that presentation here.
Next week, we will be heading to Santa Clara, California for the Back End of Innovation Conference (Nov. 18-20) and can't wait to get immersed in all of the activities – keynote sessions, breakouts, networking breaks, and meals with friends old and new. If you're in the area or will be attending the conference, let us know. We'd love to meet up!

South Street Strategy Group, an independent sister company of Chadwick Martin Bailey, integrates the best of strategy consulting and marketing science to develop better growth and value delivery strategies.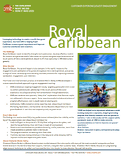 For more on how CMB and South Street Strategy help executives strengthen their brands and positions, identify opportunities, segment their markets, overcome challenges and drive brand zeal and customer loyalty, check out a few of our case studies here.