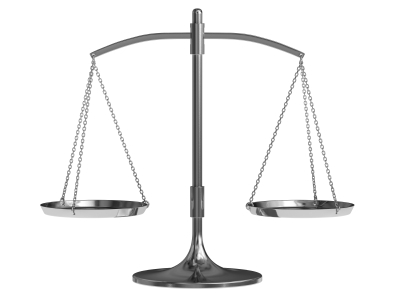 Recently, the US Supreme Court heard an argument from frequent flyer Binyomin Ginsberg, whose membership in Northwest's WorldPerks program was revoked, after he complained too often. While the practical and legal questions of enforcing contracts under the specialized application of airline deregulation are interesting, the question for us today is: does loyalty run both ways? Any customer-facing employee of a loyalty program can probably name a handful of customers who regularly call to complain—about the service, the rewards, the benefits. They, like the people at Northwest/Delta, may feel that some of these customers contact them for the sole purpose of obtaining compensation. Should their frustration with these members lead them to take their points away, or cut them off entirely?
Let's look at the case of Binyomin Ginsberg:
He was a very frequent flier – 75+ times/year with top Platinum Elite status. At $350/flight his annual value to NWA is nearly $30k.

In 8 months, he complained 24 times about late and lost luggage and long delays. He didn't complain to the flight attendants, gate personnel or pilots but instead to top managers in the corporate office of the frequent flier program. "I did exactly what they asked you to do," Ginsberg said in an interview with NPR. "If you have a negative experience, they want you to give them feedback." And so he did — a lot.

Ginsberg says he never asked for anything when logging his complaints; the airline reports he repeatedly asked for compensation, and that they tried to soothe the unhappy flier. In 2007, Ginsberg was awarded nearly $2k in travel vouchers, 78k bonus miles and $491 for a lost bag.

And then he got the call telling him he was no longer a member of the program, that his miles had been confiscated and he'd been black-listed and would never be able to join the program again.

He was told he complained too much about the service and the airline has 'total discretion' in such matters.
The case will be decided in the spring. In the meantime, here are some questions for you to ponder as you consider how loyal you are to your loyal customers:
Do you solicit feedback from your members on their experience with your product/service?
If you do, are you:
Making improvements based on the feedback

Communicating the improvement you've made

Responding in a timely fashion to individuals who ask to be contacted

Sharing results and verbatim customers comments with senior managers
Take the case of AeroMexico, whose customer feedback surveys revealed the two biggest pain points impacting loyalty were on-time performance and delay management—hardly atypical for an airline, but the survey also revealed customers felt the airline's staff lacked empathy in communicating delays. To fix this problem, the airline's customer experience team recruited key executives to personally call customers who have experienced delays—the executives are coached to resolve issues and listen to the customer. And according to AeroMexico's VP of Customer Experience, Eduardo Piquant, the innovative program has been a success: "We always start with an apology for the delay and then ask for feedback about what we can do better. In the beginning, people don't believe it is the CEO or CFO or other senior executive calling. But when they realize this is a true company-wide project, the results are remarkable. And what we've found is simple: Customers just want to be heard." The airline estimates this approach has resulted in a win back of more than 3000 customers.
Do you have a clear policy in place for compensating members for a bad experience?
For many companies, continuously improving quality standards and keeping customers satisfied are the key goals to maintaining a competitive position in the marketplace. But these intangible goals often can be difficult to achieve in practice and occasionally – for reasons within and outside your control – customers will have a bad experience. And in the world of Trip Advisor and Facebook, these bad experiences and your corporate reactions to those experiences will be widely shared and will influence the decisions of other prospective guests.
Assuming the corporate decision on compensation has been made and is appropriate, the actions associated with dealing with disappointed members (whether you compensate them or not) are the same:
Express gratefulness for their business

Listen to complaints with empathy

Clearly and consistently present the information on compensation policy

Track the behavior of guests "post-interaction"– do they continue to spend (as they did prior to the problem)? Or has the problem (and your recovery efforts) caused them to take their business elsewhere?
A compensation policy doesn't get much clearer than Hampton Inn hotel's 100% Satisfaction Guarantee. While the idea of a "No questions asked 100% guarantee" might sound outlandish, the policy has been a success since it was implemented nearly 25 years ago. Years ago, Phil Cordell, the senior VP of Brand Management at the hotel chain described the success of the program: "...Compared to the more than $6 million in free rooms we've given away over the past decade due to invoking the Guarantee, we have been able to track more than $41 million in repeat business, a nearly seven-fold return. But more than just dollars and cents, we've converted unhappy guests into satisfied customers across the country, loyal to the Hampton Inn brand."
Are you doing all you can to take care of your highest value customers?
One of the primary benefits of a loyalty program is the ability to track each customer's spend so you can identify your most valuable customers. Calculating the percent of corporate revenue obtained from each membership tier puts their value in perspective. While every customer is important, from a revenue perspective, some customers are clearly more important.
If your loyalty program has tiers:
Ensure your compensation policy recognizes and reflects the unique value associated with your top tier guests. Create an elite group of customer service reps to deal with your top tier guests and their challenges.

Conduct research to determine the share of wallet you get from members, and how much they spend with competitors. Ask questions to examine which competitors they use–for which occasions and why–to set strategies to concentrate their spend, and further build their value with your firm.

Closely examine the behavior of your top tier members to see if it's time to develop a super-elite level. You may find a sizable group of customers who max out on your program, and then move their business to your competitor.
Caesars Entertainments' Total Rewards program, the largest casino rewards program in the world, has 4 distinct tiers. The value of a member at each tier is carefully calculated, and rewards and service aligned with value, this insight leads to smoother operations, better front-line service, and differentiated pricing. Joshua Kanter, Senior Vice President, Revenue Acceleration and Total Rewards, reports: "We have a 'differentiated service model' that's keyed off of Total Rewards tiers. We strive to provide a great experience to every guest, including our entry-level Gold members but we also have special hotel check-in areas, shorter lines and exclusive lounges for our Diamond and Seven Stars members. And our VIP-focused organization engages with our most high-value customers individually. When a guest presents their card, every member of our front-line staff responds immediately with the level of service appropriate to the tier."
So, can I imagine a customer who was so much trouble that he or she needed to be kicked out of their loyalty program? Sure, but the crimes committed would have to be much more egregious than too many complaints. Your loyal customers have made a commitment to you, they've shared their information with you, they've chosen you when it might have been easier to go with a competitor, and many have advocated for you with their colleagues, friends and family: doesn't that deserve some loyalty in return?
Judy is VP of CMB's Travel & Entertainment practice and loves collaborating with her clients. She's the mom of two college students and the wife of an oyster farmer. Follow Judy on Twitter at @Judy_LC