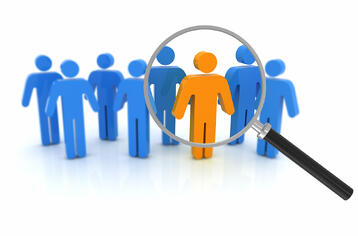 Anyone who's ever managed a service-oriented team knows that success or failure is often contingent on the successes or failures of your employees. Their professional successes—and sometimes even their personal successes—have a positive and lasting impact on your organization. Then, of course, there's the flip side of that coin that can result in collateral damage across an organization.At CMB, we take talent management seriously because it's serious stuff. We literally live and breathe in a team-oriented environment to deliver against our client commitments. To do this day-in-and-day-out takes both the hard skills required of market researchers coupled with softer skills required for teams to thrive. From the interview process to active team management to individual development plans, we are building and supporting teams and individuals that align with our core CMBehaviors:
Accountability

Attention to Detail

Autonomy

CMB Citizenship

Collaboration

Communication

Flexibility

Initiative

Problem Resolution

Strategic Thinking
The CMBehaviors aren't just a bulleted list of the latest organizational buzz-words; these concepts have both meaning and impact, in addition to being closely related and producing significant interaction effects. For instance, Strategic Thinkingis a hallmark of CMB and one of the reasons we have a history of successfully helping clients solve their unique business problems. It's not good enough to have only the senior-most team members engaged in Strategic Thinking—it's expected of the entire project team. This, of course, can only be realized through effective Collaboration. Project teams are often greater than the sum of their parts, but to fully realize the full potential of the team requires clear and concise Communication.
It's not easy to hire and manage to these standards, but we believe it's part what our clients recognize as unique (and dare I say better?) about working with CMB. Our commitment to our colleagues (we like to call ourselves CMBers) is a direct reflection of our commitment to exceptional client service.
Heather is VP of Client Services and is awestruck with the potential and commitment of the current Client Services team members at CMB. She's proud to be a member of the awesome team who get to call themselves CMBers.
Would you like to work with some of our top clients like eBay, Facebook, Hilton, Bank of America, Starbucks, Avis-Budget, Neiman Marcus, and Electronic Arts?
Join our team! We are a Honomichl Top 50 company offering the flexible collaborative environment of a small company with the big world expertise that comes from working with leading brands across a wide array of industries.
Check out our open positions here.