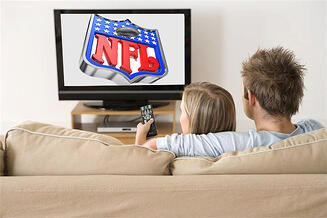 With the National Football League (NFL) projected to make over $9 billion this year, it is the most profitable and popular professional sports league in the US. Despite this, the NFL is struggling to fill its stadiums, with overall attendance experiencing recent declines. While attendance numbers reached a high of 17.4 million for the 2007 season, it fell to 16.6 million in 2011. Although it has rebounded, totaling 17.3 million in 2013, attendance remains a concern.One likely reason is that the "experience" of watching a game from home has begun to rival or even surpass that of attending one live. Advances in TV technology give fans a better view, and programs, such as NFL RedZone and DirecTV NFL Sunday Ticket, make it possible to watch live action from multiple games at once. In addition, the cost of attending an NFL game has continued to rise. In 2013, the average price per ticket was $82, up 3% from 2012 and more than 50% from 2003. Parking, meanwhile, averaged $31 and beer, $7. Taking into account only these purchases, which does not include money spent on food, memorabilia, or tailgating, a pair of fans will spend over $200 to attend a single game. Watching at home will cost only a fraction of this amount.
As a result, NFL teams are overhauling their customer experience efforts, making an attempt to keep fans coming to their stadiums. For the 2014 season, all teams must meet minimum standards for Wi-Fi and cellular connectivity, and some teams have already taken this a step further. The New England Patriots, for example, have a Gameday Live app, which allows fans access to game replays, live field cameras, statistics, league scores, restroom wait times, weather, traffic and more. The Atlanta Falcons have a similar app, Falcons Mobile, but theirs also includes exclusive opportunities for season ticket holders to stand in the tunnel as the players run out, hold the flag on the field during pregame, or receive an in-game visit from a Falcons cheerleader. In addition to these apps, many teams are planning to improve the view by installing new mega video boards, and the San Francisco 49ers newly constructed stadium includes a "fantasy football lounge" so fans can follow their fantasy team.
The franchise that takes the grand prize in these efforts, however, is the Jacksonville Jaguars. Investing $63 million in renovations this past off-season, the Jaguars revamped their video boards and installed an interactive fan area. Highlighting these installments are the two largest outdoor displays in the US, which measure at 362 feet wide and 60 feet tall, and a two-story Party Deck. The Party Deck includes cabana-style seating areas, video screens, bars, and two large spa-type wading pools and other water features.
While the continued profitability and popularity of the NFL is not in doubt, the primary viewing venue of fans is. The battle to reach consumers will continue, as more NFL teams strive to bring added comforts to the stadium.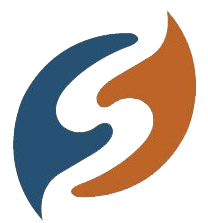 Lindsay is an Associate Consultant at South Street Strategy Group. South Street Strategy Group, an independent sister company of Chadwick Martin Bailey, integrates the best of strategy consulting and marketing science to develop better growth and value delivery strategies.