As reported on Boston's CBS News, we did some recent consumer market research on what people do with unwanted gifts and found that 59% of people simply kept them around instead of returning them for credit, selling them through online sites like eBay's Kijiji or Craigslist.
Watch the clip for more on the story!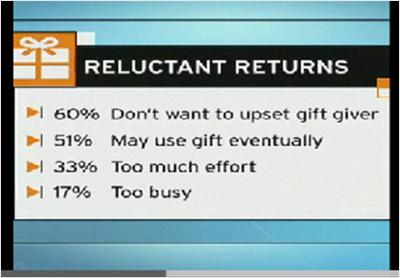 Posted by Josh Mendelsohn. Josh is our VP of Marketing and loves live music, pugs, tv, great food, market research, New Orleans, marketing, Boston and sports. You can follow him on twitter @mendelj2.