Clearly, social media was one of the hot stories of the year. Pundits claim social media has fundamentally shifted the way we communicate. If you're not convinced, join the 1.3 million people who have looked at the Socialnomic's "Is Social Media a Fad" video on YouTube .... Even if you have seen it before, it's worth spending 4 minutes to see it again.
Need more evidence? At the beginning of last year (1/09), Mashable selected Top 40 Twitter brands. One year later, we checked in with those brands to see how things had changed, and show Travel, Hospitality, and Media brands. In a word .... Wow.
JetBlue (as of January 10th when we looked) had grown its number of followers by nearly 15000! Even Tasti D-Lite has grown to nearly 3,000 followers! Spend time with these companies (on Twitter and Facebook) and you'll see that social media presents opportunities for brands to connect with customers and prospects to:

Build and nurture customer engagement
Introduce new products
Reach new customer segments
Solve problems or complaints
If you're not 'on the Mashable list,' maybe, it's time to jump in with both feet....

Where do you start?
Given the challenging economic time for Travel and Hospitality marketers, there aren't many companies with available resources (money and/or people) who can be refocused or reassigned to social media marketing... so, where do you start?

1. First, decide what your social media objectives are... and how you will measure progress (your key performance indicators or ...KPI): How can your brand benefit? How will you prove that your strategy and investment is working?
2. Next: Integrate social media into the marketing plan. Make sure your messages are integrated and user names are easily accessible across all channels (online and offline, company and customer-generated).

3. Assign responsibilities and allocate resources based on objectives. If in-house resources truly aren't available, find a solution (part-timer? At-home mom? Digital marketing firm) that will enable you to react to customer conversation in a timely manner while maintaining and building the brand's presence.

4. Finally, understand how your customers (current and potential) are using social media and the extent to which customer generated content at these sites is driving decision-making.

5. Learn from the leaders: Get online, find your twitter password and watch what the leading companies and your competitors are up to...

6. Recognize the unique problems - and opportunities - present to Travel and Hospitality marketers. How can the brand and the individual properties 'work together'? What role does location-specific marketing play in your conversation? (Check out @HyattConcierge and @WholeFoods for two brand centric approaches with a strong local connection).

Whether you are considering or have already launched social media initiatives, try to avoid getting caught up in the hype and getting lost in the mountains of consumer-generated content. Make sure you have a clear view of your brand's objectives, know how you will measure progress (the CFO isn't going to be all that interested in the number of followers!!) and why your customers would choose to affiliate themselves with you. Create a 2010 roadmap and you'll be better prepared to navigate the tumultuous (and very exciting) social media landscape!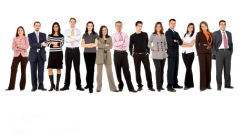 Learn more about the state of social media
by downloading our report:
"Why Social Media Matters for Your Business."
Posted by Judy Melanson. Judy leads the Travel & Entertainment practice and loves collaborating with clients on driving customer loyalty. She's the mom of two teens and the wife of an oyster farmer. Follow Judy on Twitter at @Judy_LC