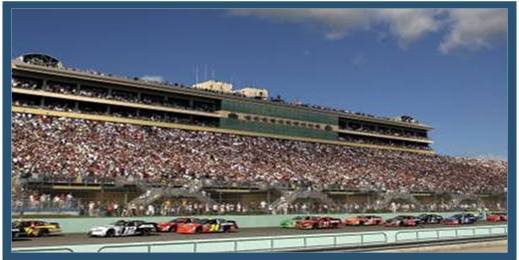 In a recent post at MediaPost's Marketing Sports Blog the writers state that "only 20% of companies do any primary customer research to evaluate the fit of their sponsorships. They're more likely to ask what competitors are sponsoring than to investigate the sponsorship's appeal to their customers."
They continue on to talk about the lack of post-event measurement stating that "40% of sponsors spend less than 1% of their sponsorship fees on all of their sponsorship metrics; over 25% spend nothing at all."
All of which is pretty amazing when you think about the amount of money invested in sports sponsorships and the perceived (or lack of) value in these expenditures. And given how "measurable" new media has become, sports marketers will continue to come under pressure from senior management to justify the dollars.
In fact, every major sponsorship should build in a way to measure the impact on sales, perceptions of the brand, and word of mouth. Using a combination of new mobile technologies, traditional in-person interviews, and online questionnaires it is possible to design and implement an effective measurement program.
A couple of years ago we conducted sponsorship ROI work for the now defunct Jack Daniel's NASCAR Racing team to help them figure out the true impact of their investment and tease apart the different components of the program. If you're an ANA member, you can learn all about it at their upcoming sponsorship and marketing forum.
If you're not, contact us and we can walk you through the case study which we presented at The Market Research Event.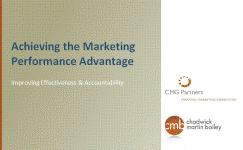 Interested in learning more about Marketing Effectiveness Measurement? Join us for a webinar on February 24 from CMB and our friends at CMG Partners: The Marketing Performance Advantage: Best Practices for Measuring and Managing Marketing Performance.
Posted by Josh Mendelsohn. Josh is our VP of Marketing and loves live music, pugs, tv, great food, market research, New Orleans, marketing, Boston and sports. You can follow him on Twitter @mendelj2 and at The Better Research Blog