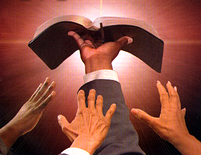 The best-laid strategic and tactical plans are doomed to fail if those tasked with executing them don't understand "who" they are building for or speaking to, and "why" they are different from other customers and prospects. To be successful, the whole organization needs to embrace the segments, and to do so, they need an easy way to learn all the important facts about them.
That's one reason why it is critical to engage the users of segmentation research in hands-on settings, ensuring true organizational understanding of and commitment to the segmentation. For example, we often run client workshops that include several group breakout exercises designed to accelerate action.
In many cases, participants in the workshops are asked to take an online "quiz" based on segmentation "magic questions" so that the segments are brought to life among the group. At least one of the main exercises is typically focused on product design and/or positioning, with another focused on marketing messaging and/or targeting. Shooting video footage and creating short vignettes using real segment members can also further brings segments to life for the people who in the end will be using this information to do their jobs.
Finally, these exercises are most successful when incorporating a competitive context and bringing together diverse groups of decision makers, forcing them to think outside of the box. This is needed because great segmentation research almost always provides a completely different lens through which to view your company, how it builds and sells products, and your view of the competition.
What steps do you take to make sure people understand the segments that will be marketing to, developing for, or providing service to?
Posted by Brant Cruz. Brant is a VP and segmentation guru at CMB. He is also proudly the judge of the Brant Approved awards in our upcoming CMB Cookbook and the self proclaimed funniest man in market research.