With Valentine's Day around the corner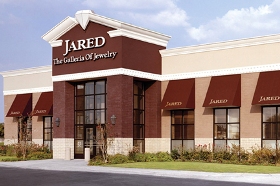 the ads and jingles are everywhere, from "Every kiss begins with Kay" to "He went to Jared." I'm sure you've seen them all. Yet even with millions spent on these ad campaigns the truth is that most women don't seem to care about brand when it comes to jewelry. We recently conducted a market research project asking women how meaningful the "brand" is in a number of categories including electronics, clothing, jewelry, products for the home and cosmetics/skin care. Jewelry ranked the lowest with only 18% of woman saying the brand is "meaningful" to them when they receive (or give) jewelry as a gift.
The reality is more than twice as many women (38%) care about the brand of electronic gifts. So even with ads like the ones from Jared, it turns out brand matters more to Dave's GPS than it does to most women.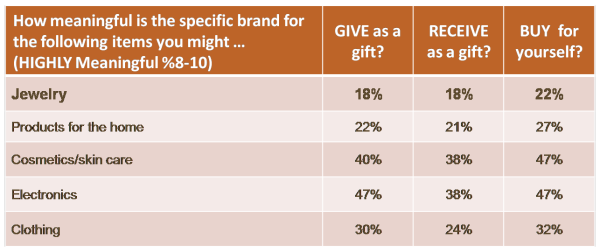 I think for me when it comes to jewelry brand isn't very important to me because I can't tell the difference between a Hearts on Fire diamond or a Hearts of Desire diamond. They both look beautiful to my amateur eye. But then again maybe I'm not their target market because I'd be happier with iPhone!

Build-Your-Own Digital Camera ACBC design
See how Adaptive Choice Based Conjoint works by building your own digital camera in this demo exercise.
Posted by Kristen Garvey. Kristen is CMB's Director of Communications, a mother of two, and is stil hoping to get jewelry for Valentine's Day.