Last Friday we took a look at what people were saying on Twitter leading up to the Super Bowl and found that only 38% was related to either team with a much larger percentage focused on expectations of the ads and Bowl parties.
With all of the media attention focused on both the game and the ads, we expected to see significant shifts over the weekend.
Not surprisingly Sunday's tweets revolved mostly around the game (55%) with people crowing about the Saints and their victory carrying much of the conversation. The drop in conversation around other areas may have been largely because the game was interesting throughout , coupled with the lack of noteworthy ads. This includes the Tim Tebow/Focus on the Family ad which saw no spike in conversation. Seems like in the end it was much ado about nothing.


The day after the game, however, Twitter conversation about the super bowl ads doubled, as did conversation about the halftime show. Clearly people without a vested interest in the game had moved on to other topics. The big question, of course, is did the ads work? Later today we'll be releasing findings from our research about what people actually did once they saw an ad. With so many ads asking people to go online it will be interesting to see which were most effective, which were most memorable, and which had no impact at all.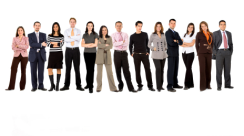 Read more of the findings by downloading our report:
"Why Social Media Matters for Your Business."
Posted by Josh Mendelsohn. Josh is our VP of Marketing and loves live music, pugs, tv, great food, market research, New Orleans, marketing, Boston and sports. You can follow him on Twitter @mendelj2 and at The Better Research Blog