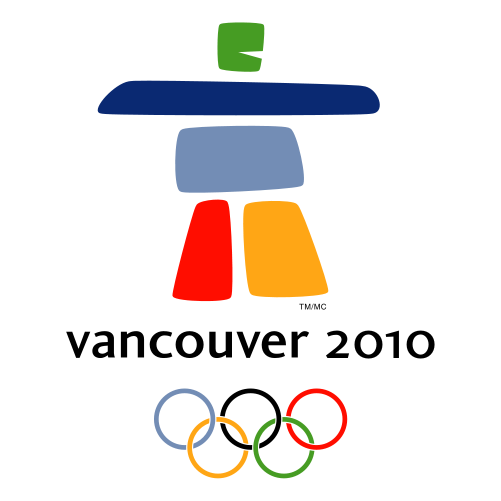 The Winter Olympics opened on Friday, and viewership is higher than recent history (High Ratings for Opening Ceremonies and Strong Second Night for Olympic Viewing). This is positive news for GE's NBC Universal, which has been looking at a substantial loss due to covering the games (NBC Will Lose $250M on Winter Games). But, GE is not the only company to have laid a substantial bet on the games. Many companies have invested big money (upwards of $100 million) to be "official sponsors" of the games, and viewership and interest are keys to getting a return on the investment.
Over the weekend, we conducted our own market research to measure interest and the games and perception of companies who are official sponsors. At the start of the games, a majority of American adults expect to follow the games, and of the 68 percent who are planning to watch, nearly all (90%) will watch the games on television.
A sizable share of people planned to watch some portion of the games online, whether highlights (29%) or live games (12%). More noteworthy in our results, a larger share of people will read stories online (45%) than in the newspaper (38%).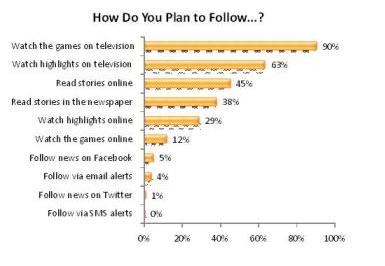 For sponsors, the results highlight companies that are getting a rather decent bang for their buck among the American general population - and companies that appear to be getting a nice "halo effect" in terms of assumed sponsorship. Among the official sponsors, Coca-Cola was correctly identified by 60% of likely followers, and VISA also broke into the majority of awareness (51%).
It's not surprising that these consumer brands would top the list among the American general population, especially since these companies have a long history of sponsoring the Olympic Games.
We also included a select list of competitors to sponsor companies and were not surprised to find that official sponsors had higher awareness of sponsorship over the non-sponsoring competitors. More interestingly, we found a few brands garnering rather high assumed sponsorship: Subway (16%), American Express (14%), and Pepsi (10%) all had at least one-in-ten of adults assume they are sponsors.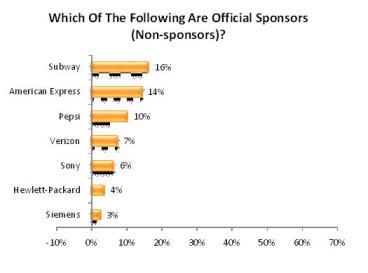 For those companies who were known as sponsors, we asked consumers how sponsorship changed their opinion of these companies? A substantial portion of people following the Olympics say they will give stronger support for these companies - 23 percent of viewers say they are far more likely to support the companies (and an additional 19 percent say they are somewhat more likely to support). And, some of the key themes that attract people to support the sponsoring companies are images of community support, global support, and supporting important traditions.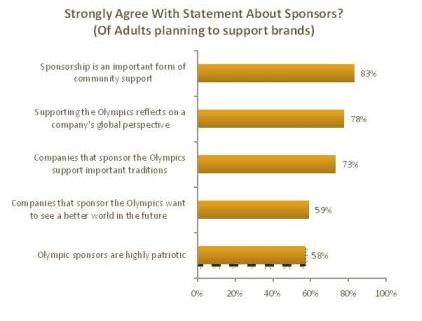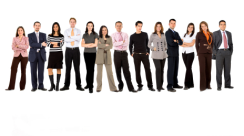 Read more of the findings
by downloading our report:
"Why Social Media Matters for Your Business.
"Posted by Jeff McKenna. Jeff is a senior consultant at CMB and a lover of the Winter Olympics. His favorite sport is the biathlon.