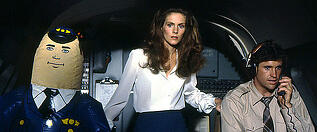 The US Census Bureau has been under fire recently for wording used in the race section of the 2010 Census form. By using a term considered to be negative and outdated (apparently discussions are underway to drop it in 2020), they unintentionally caused offense and hurt their brand image. This may be an example of putting demographics on 'auto-pilot' - something that is far too prevalent in the construction of questionnaires today.
Demographics are obviously an important component of any market research engagement because they can be highly correlated to relevant attitudes, preferences, and behaviors and are often used to inform strategic and tactical marketing decisions. But are you thinking about their use when you design a new questionnaire or just referring back to a "stock" set of demographics questions?
Below are four tips to help you proactively evaluate each demographic question, put them in the context of your study objectives, and increase the accuracy and efficiency of your findings.
When outlining your questionnaire, take a fresh look at your demographics section. If you are pulling a 'standard' section from previous research, ask yourself if you actually used the information in your analysis or for weighting. If you didn't, eliminate it.


Consider whether the question or item will provide valid information. For example, unless the research is specifically structured to represent the Hispanic population with acculturation levels in their proper proportions, the information will not accurately reflect the Hispanic market at large.


Review your question wording and answer options to ensure you reflect today's realities. For example, consider including options for domestic partnerships, mixed race, shared child custody, and/or home-based businesses. The respondent will appreciate the inclusion and ability to select an appropriate response.


Finally, use caution in making generalizations based on race or ethnicity. For example, your results would be more accurate if you ask the respondent directly whether they watch Spanish-language television or read Ebony magazine. No race or ethnic group is homogeneous.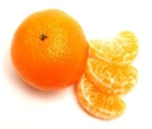 Segmentation Best Practices webinar
April 29th at Noon: Chadwick Martin Bailey's Brant Cruz will present best practices of market segmentation based on his years of experience he has as CMB's segmentation guru working with clients like eBay, Electronic Arts, Plantronics, and Microsoft.
Posted by Cathy Harrison. Cathy is a client services executive at CMB, loves social media, music, and kick-butt research. You can follow Cathy on Twitter at @virtualMR