While CMB is definitely best known for our quantitative research, we do a good deal of qualitative research as well. And as someone who loves expressing himself in words instead of numbers I end up working closely with Anne Hooper, our head of qualitative research, to stay on top of the latest qualitative techniques and ensure we're delivering on our brand promise with our qualitative engagements.
A while back Anne and I conducted interviews with client-side researchers about what makes qualitative reports most useful. The result is three simple ways to ensure that all of the hard work done in the planning, design and execution of qualitative projects pays off with truly useful results.
1) Make sure reports are easy to read, easy to share, and easy to use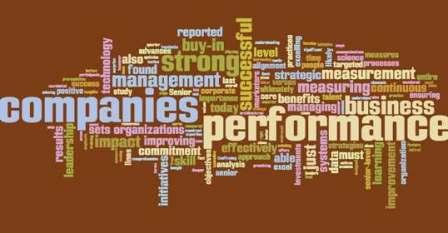 In order to get reports that can be used easily by your internal clients, it is important to understand, and share with your research partner; a) who the end users are; b) what their preferences and requirements are for content and format; and c) the information they need to have to make their decisions.
A great starting point is to require that every report include an executive summary of the key points and what they mean for the business. And whenever possible,
encourage your suppliers to include visual representations and videos.
In researchers' own words:
"I've had some really crappy reports - 35 pages of text. We are in an environment where it is very important what the presentation looked like, I think it was a pre-requisite for the job that the executives have ADD."
"The main thing we need is quality reports. Something that functions on its own well. A 2-page summary, about what we did, what we learned...We are too busy to revise and type out our own summaries and reports."
"It should say here are the results and here is what we are going to do with the findings."
"What we really like is when the vendor is unbiased and says, based on this research, you should or should not do this."
2) Use the RFP process to ensure the project is more than a fishing expedition
The simplest way to get focused reporting and spot on recruiting is to flesh out the ways that the research will be used before hand and include them in the RFP process. Even if you are sole-sourcing a project, putting the goals on paper helps ensure that you will get what you need and that everyone is on the same page.
Sharing this with your partners and internal clients allows everyone to voice their needs and concerns prior to spending any money. It also enables researchers to develop a plan that is designed to answer a specific question or questions.
"Take time before sending a proposal to question me, have a preliminary conversation. Vendors who call me before they submit the proposal to clarify are the ones who win my business."
"Dissect the issues and create a proposal on what the research objectives should be. Synthesize what you heard at the meeting."
"We like it when the vendor presents a few different options, creativity from the vendor when it comes to finding a solution to our small market sizes really helps."
"The vendor's ability to go above and beyond what is in the RFP and provide some value-add that we hadn't thought about makes me know that the person on the other end is creative."
3) Match the project with the right skill sets and expertise
When deciding who to partner with on a given project it is important to determine whether or not industry, product, and target audience expertise is needed to lead a good discussion. And if they don't currently have the expertise, how confident are you that they can quickly learn?
Some firms will have a bank of moderators and interviewers who can run the project, but you want to work with the most appropriate one. If you are looking for someone to do more than just summarize the groups or interviews, you need to work with a team who can put the findings in context and link them to decisions.
In short, make sure you get the bios of the people who will actually be executing the project and that they fit the necessary criteria.
"A lot of market research firms don't have a niche within our particular industry and industry experience is a pretty big thing. We want to be learning from them, their insights from working with other similar clients."
"We've run into so many issues with people who haven't interviewed our target market where they end up mispronouncing a word, and lose credibility."
Using Segmentation to Understand the Small Business
Contrary to some people's beliefs, not all small businesses are the same regarding health insurance needs, buying processes, and hot buttons.
Watch the full Webinar from CMB and Premera Blue Cross
Posted by Josh Mendelsohn. Josh and Anne Hooper share a love of qualitative research, reality tv, funky music, and their dogs. You can follow Josh on Twitter @mendelj2.