Through the years and two kids later we certainly have accumulated a lot of "stuff" around our house. Apparently I'm not alone! We recently worked with Kijiji.com,
eBay's free online classifieds
to conduct research with an online sample of over 1000 US consumers. We asked these consumers what happens to all the duplicate items when couples move in together. After all you don't need two toasters! For many the basement or attic starts to fill.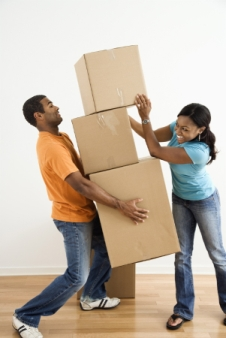 Some of what we learned:
54% of Americans admit to having up to 10 duplicate items when they moved in with a significant other
The most common unused household items include electronics (42%), kitchen appliances (36%), cookware (29%) and furniture (23%)
Each time we have moved through the years I make a concerted effort (often unbeknownst to my husband and kids) to reduce our "clutter footprint," but I never thought of profiting from my "junk." As the old adage goes "one person's trash is another's treasure!"
I'm a big fan of sites like Kijiji.com for both buying and selling, and not just because they are a client. Online classifieds are a great way to sell those bigger items that can't be shipped easily and I need out of the house. Not too long ago I posted my double jogger stroller to an online classifieds site in the morning and a mom from the next town over was at my house by 3:45 with $100 cash!
As a consumer, are you thinking about non-traditional places to sell the stuff you don't need and save some money buying what you do want? As a business, are you thinking about ALL of the potential sales channels for your product?
For more informaiton on this research check out the Kijiji.com press release.
Posted by Kristen Garvey. Kristen is CMB's Director of Communications, a mother of two, and is looking forward to making spring cleaning profitable!