Last week we released some powerful findings on the opportunity for marketers to impact their business via social media, especially with Facebook and their 400 million+ users worldwide. Thinking about the fact that according to Facebook's statistics page the average Facebook user becomes a fan of 4 Pages each month, and that according to our research among over 1500 US consumers 51% of people are more likely to buy from a brand after becoming a fan and 60% are more likely to recommend...and the opportunity is enormous to impact businesses of all sizes.
So, why do people become fans?
Personally I am a "fan" of more than the normal number of brands (only 11% follow 10 or more brands), TV shows, and musicians on Facebook and find myself more informed than ever before. I know when Dogfishead beer releases a new flavor, when Emma's Pizza has specials, when The Derek Trucks Band has a new tour date, when Dunkin Donuts is running a contest, and when the Office has released deleted scenes.
With all of the media clutter online and offline, I end up tuning out much of it because I know I will get much of the information I want through social media. And I hope marketers know that I feel this way.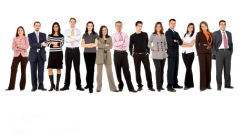 Read more of the findings
by downloading our report:
"Why Social Media Matters for Your Business."
Posted by Josh Mendelsohn. Josh is our VP of Marketing and loves live music, tv, great food, market research, New Orleans, social media marketing, Boston and sports. You can follow him on Twitter @mendelj2.