Last week our research on social media was featured on Mashable, in eMarketer, Marketing Daily, and on eConsultancy (among other blogs and news sites.) We were obviously excited to see so much attention placed on the topic of whether or not brands "get anything" from their social media investments in terms of increased sales and word of mouth.
Our goal with this research was not to determine causality, but to get a high level understanding about why people became a fan/follower and see whether there was a positive relationship between people saying they are fans of brands on Facebook or Twitter followers and people's self-reported likelihood to buy or recommend a brand. What we found was that over half of those people who are engaged stated that they are more likely to buy and recommend than they were before they became a fan/follower. We also found that many people who become fans do so because they are already a customer (49% cited this as one of the reasons they become a Facebook fan.)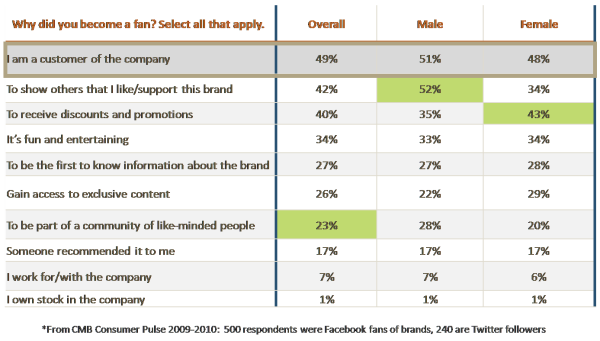 While social media strategy lives in the "acquisition" category for many brands, these results speak to social media as an engagement strategy that keeps a brand top of mind and help brands fight through the communications clutter. Either way, it is clear that the social media phenomenon is something that brands can't afford to ignore because the potential for low-cost growth is very high. So, how do you figure out what your strategy should be? In many cases the answer is a combination of listening to the online conversation already going on and conducting primary research to understand what people want, or are even open to receiving from your brand.
When we do this type of work for clients we take a broad view to assess causality, how behaviors vary between fans/followers and the rest of the market, what role other social media plays (forums, blogs, etc.) and how brands can/should engage in this space. What steps have you taken to start optimizing your social media strategy?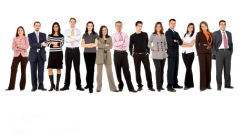 Read more of the findings
by downloading our report:
"Why Social Media Matters for Your Business."
Posted by Josh Mendelsohn. Josh is our VP of Marketing and loves live music, tv, great food, market research, New Orleans, marketing, Boston and sports. You can follow him on Twitter @mendelj2.