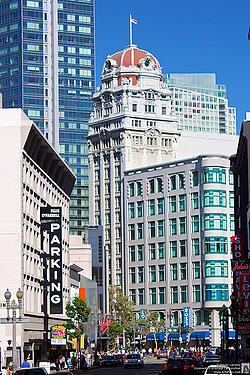 I was recently in San Francisco and decided to check out "mausoleum row," a stretch of the city with elegant and stately bank branches after bank branches after bank branches....a historic financial district street that shouts "I'm here forever."

While staring at this impressive, but seemingly outdated, group of buildings all I could hear was what my daughter might say looking at the same scene, "banks, get over yourself."
Does my household really need to bank at a branch anymore, now that we have an ATM, credit/debit cards and a mobile phone? Maybe we should look for a company without a bank branch within 2 miles of my house, the standard distance most banks have acknowledged as the 'deal maker/breaker' to earn customers and receive high satisfaction scores. If a bank didn't have a branch within 2 miles of my home or office, maybe it would mean the banks might be spending less money on things that don't matter to me!

And even further, does my household even need cash anymore? Everything from fast food chains to cabbies accept plastic right now. Even the transit line and parking meters are cashless in most major cities. While we have to replenish with a check, even my kids' school lunch payments are automated. Even my kids' spare change is on an individualized, prepaid reloadable card.
Admittedly, I am not an early adopter. So, when I am thinking hard about getting away from traditional banking processes it means I am not alone. Financial institutions need to recognize that the basic needs of customers are rapidly evolving and adjust. In an increasingly paperless world, banks need to put themselves in the shoes of their customers and ask "what do I need from my bank and what can my bank do to help me meet my goals?"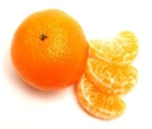 Segmentation Best Practices webinar
April 29th at Noon: Chadwick Martin Bailey's Brant Cruz will present best practices of market segmentation based on his years of experience he has as CMB's segmentation guru working with clients like eBay, Electronic Arts, Plantronics, and Microsoft.
Posted by Julie Kurd. Julie is a Director on CMB's Financial Services, Healthcare, and Insurance Practice.