It's about more than socio-economics and life-stage events!
I'd venture to say most consumers and, perhaps, even life insurance agents would tell you those who own life insurance are older than those who do not. Plus, they'd go on to say a person with life insurance is more likely to be married, have children, be highly educated, be employed, and make more money than someone who's not insured.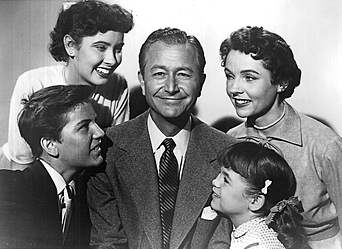 And, they'd be right. In an online study Chadwick Martin Bailey conducted among 1,500 consumers this past February, we found those with life insurance tend to be older than those without it, with the "transition period", i.e., when a person moves to being insured from not being insured, seemingly occurring in the 35-44 age range. Additionally, those with life insurance are far more likely to be currently married, have kids 18 years-of-age or younger in their household, have a graduate or professional degree, be employed on a full-time basis, and have an annual '09 household income of at least $50,000 - all of which conjures up visions right out of some 1950's/1960's TV show - older, married with kids, working and appearing to be economically stable. Only then, it was the male - can anyone say Robert Young? - who was the "bread-winner", and the CMB study shows that today, women are as likely to have life insurance as are men.

Still, age is a big determinant in when a person will consider insuring their life with the prevailing thought being that most people don't think about life insurance because it forces them to acknowledge their own mortality and, speaking for myself, and no doubt others, when we're relatively young our own mortality isn't even on our radar screens, or per Alfred E. Neuman, "What, me worry?"
This reality led CNN Money to feel that life insurance is sold and not bought, and that people had to be motivated to buy life insurance by getting them to consider the needs of loved ones, appealing to their sense of wanting to take care of their family.
However, as per the #1 Billboard hit in 1963 by The Essex, this is "easier said than done" because, as was found in CMB's research, it's a case of values and goals, the importance of which varies among people. And, those who currently have life insurance place higher levels of importance on values and goals related to "protection", "family" and, especially, "tradition" than do those without life insurance - with "tradition" surfacing in many ways including having a greater propensity to speak with an agent or directly call an insurance company when researching coverage options.
On the other hand, relative to those with life insurance, people without this coverage place greater importance on "indulgence", which links back to the "bliplessness" of mortality among some people. Further, this greater importance of "indulgence" coupled with the fact that those without life insurance are more likely to live in the Pacific states makes me think a likely candidate for life insurance isn't wearing a wet suit and yelling "surf's up"!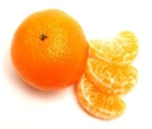 Segmentation Best Practices webinar
April 29th at Noon: Chadwick Martin Bailey's Brant Cruz will present best practices of market segmentation based on his years of experience he has as CMB's segmentation guru working with clients like eBay, Electronic Arts, Plantronics, and Microsoft.
Posted by Dan Gersten, an Account Director/Consultant in CMB's Financial Services, Healthcare, and Insurance Practice. Dan is a published author and former reality TV contestant on American Inventor. You never know what Dan will come up with next!