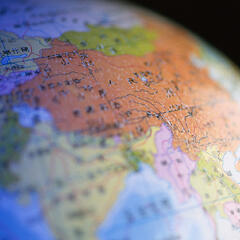 There's a lot to consider when collecting international data. It's a whole different ball game outside the U.S. market. From methodologies to translations to project management, a lot needs to be taken into consideration-even in other English speaking countries. The first step to any successful international research project is choosing the right partner.There are so many choices and they are not all created equal. A single data collection partner will never be the right fit for every project. At CMB we have created our own Global Certified Network to ensure we have the most well rounded pool of partners we can team up with on every project. Having our own certification process has allowed us to hold our data collection providers and partners to the same high level of expectations our clients have come to rely on us for.
To qualify for CMB's Global Certified Network our partners must agree to several strict requirements including industry standards, security requirements, data quality assurance, and project management guidelines. Some examples are...
Industry Standards: All certified partners are required to comply with the ESOMAR International Code on Market and Social Research. In addition, all vendors must comply with national, regional, and local laws. They also must sign Chadwick Martin Bailey's Confidentiality Agreement.

Security Requirements: All partners are required take active measures with regards to respondent privacy. This is especially true when using client-provided sample lists. The partner must be CAN-SPAM compliant and destroy all sample records at the end of a project-or at any time per Chadwick Martin Bailey's request.

Data Quality Assurance: Partners must demonstrate that procedures are in place to guard against "bad" data and if any issues with data collection arise, partners are required to inform us immediately and offer proactive solutions. Partners must inform us upfront when they are using additional partners for data collection and they must give us the names of those additional partners if issues come up.

Project Management Guidelines: Partners are required to provide a minimum of two points of contact and to respond to queries and requests from the CMB project staff as quickly as possible. Partners must also agree to participate in frequent meetings to give us status updates.
These are just a few ways we ensure our partners share the same commitment and high standards we do when approaching each project. This certification has also allowed us to build an outstanding network of partners with some of the best and brightest companies in our industry.
Posted by Jared Huizenga is CMB's Field Services Manager. Jared is on the New England Barbecue Society's Board of Directors and is the pitmaster on a competition barbecue team.