In this week's issue of Marketing News, Lightspeed Research released a really interesting study on Americans' usage and attitude towards mobile phones and mobile phone marketing. The study of close to 1200 US consumers shows 54% of smartphone owners say they have downloaded a mobile app in the last 6 months. And over 40% say they access the internet at least once per day.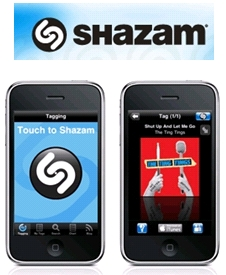 The fact is consumers are using mobile devices for so much more we ever imagined and in a wider array of both functional and mindless ways. Open up Shazam and you can identify and buy the song you are listening on the radio on your Blackberry or iPhone. Scan the bar code at Target and see if you can get a better deal somewhere else. Apple (and now Droid) got it right when they said "there's an app for that". Just like we are now "trained" to turn to the internet for information, we are not far from regularly turning to our phone to do the same.
As mobile devices change consumer behaviors and expectations, more and more businesses are tapping into this marketing opportunity and connecting with customers to provide a better service experience and the convenience mobile technology offers.
Along with retail/e-commerce, banking has been one of the most affected industries that we serve. Jim Garrity, CMB's managing director of our financial practice, just wrote a fantastic article in the May issue of ABA Bank Marketing that talks about how smaller regional banks are using mobile apps like ATM locators to better serve their customers and better compete with the big guys. It used to be the larger banks had the competitive advantage because of the sheer convenience their vast ATM networks offered.
Smaller community banks then joined larger ATM networks to better compete by offering more ATM's in more locations, but customers often could not find them or could not easily identify which ATMS were in their network. Now smaller community banks are using mobile technology to help customers find ATM's in their network all from the convenience of their mobile device. Good examples are MyATM and Allpoint's mobile app called Go-Everywhere which helps customers find over 37,000 surcharge-free ATMs.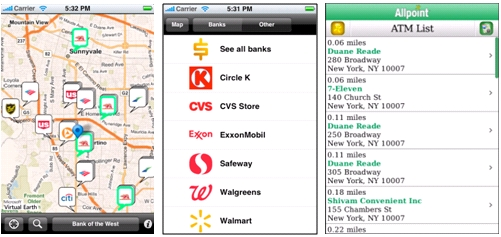 Using mobile apps has leveled the playing field and allows the community banks to better compete and requires bigger banks to respect their smaller competitors. Read more of Jim's article ATM Locators: Your Lead-in To Full Mobile in the May issue of ABA Bank Marketing.
Where is your opportunity in the mobile market? Surely "there's an app for that"!
Also, check out Josh Mendelsohn's post 1 Topic, 5 Blogs: Mobile Surveys in Market Research to read more about using mobile technology as a research tool.
Posted by Kristen Garvey. Kristen is CMB's Director of Communications, a mother of two, and loves mobile technology.