Today's post is an excerpt from the LIMRA article: The Innovation Imperative, written by CMB Chairman John Martin and Walter Zultowski.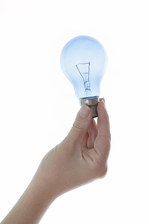 Successful innovation in business, in general, is a scarce commodity, although this is not for a lack of trying. According to Nielsen, there were over 122,000 new UPC's sold in the U.S. in 2008 through grocery, drug, and mass merchandize channels excluding Wal-Mart. Yet only 3 percent of these achieved more than $1 million in sales. Moreover, most of these were extensions of existing brands. Of the top 100 new items, only two were new brands.[i]

Successful innovation in the life insurance business seems to be an even scarcer commodity. Perhaps at the root is risk aversion. Here we see a culture that on one hand today should welcome innovation, yet on the other hand has built successful organizations because of caution and the installation of risk minimizers.
Discussion at a recent LIMRA meeting, however, suggests that there is a strong and growing desire for innovation among insurance industry executives, and many are thinking about, or have actually begun, initiatives aimed at jumpstarting innovation in their companies. In contrast to the consumer packaged goods business, the stumbling blocks to innovation in the life insurance business seem to be ones of both tradition and not knowing how to organize and manage the innovation function.
So what gets in the way?
The word "innovation" is prevalent in recent publications and conferences, yet most corporations are plagued by roadblocks preventing them from generating outcomes that are unique and well defined in terms of meeting target user goals. Let's examine some of the main inhibitors:
A cost minimizing business model that relies on following rather than leading: copying and enhancing what others have proven.


A culture that dampens creativity, focusing on short-term issues such as process improvement rather than market breakthroughs.


Managers who believe that their technical advances are the only way to go. A famous example is Edwin Land[ii] who produced a breakthrough with Polaroid film but then expended company resources trying to apply it to moving pictures.


Top-down edicts that override customer-centric solutions leading to the creation of products that do not address market goals or unforeseen competitive countermoves.


Highly controlled organizational contexts where information transfer is limited and suggestions from below are viewed with suspicion.


A myopia that assumes the current product is adequate. This results in the adding of features rather than a paradigm shift base on what people really need. For an example of this one only needs to look at the technology industry's products and its host of unnecessary add-ons.


Sales organizations driving product development in many companies. They are not usually interested in innovation but rather small changes in what they know sells or that addresses competitor advantages.


Recognition programs that do not reward risk-taking but allow personal initiatives to flourish, such as increasing power.


Errors in development such as overestimation of market size, product design problems, and the incorrect positioning of products.


Lack of understanding about the position of competitors and unanticipated competitive actions.


Overdue focus on market input, limiting advances to the mundane such as the "me too." For example, many of the greatest innovations started with consumers saying no, such as the Blackberry.


Finally, there is the inability to effectively deal with the creative start for innovativeness. This problem is compounded by a lack of understanding that people do not easily accept making large behavioral changes.
---
[i] "New Products Generate $21 Billion in Sales in 2008." Nielsen Wire. January 30, 2009.
[ii] "Despite the tremendous success of his instant cameras, Land's unsuccessful Polavision movie system was a financial disaster, and he resigned as Chairman of Polaroid on March 6, 1980." Wikpedia. November, 2009.