Earlier this week we attended IIR's Social Media and Communities 2.0 Conference here in Boston. The conference was chock full of client-side presentations and case studies, including one about our work helping AMD decide where and how to prioritize their social media resources.
Not surprisingly, many of us were tweeting during the event and you can check out the running commentary of the conference through Twapper Keeper . There are also more summaries on the conference blog.
Among all of the great presentations and panel discussions, 7 comments jumped out at me:
Steve Alter of Ant's Eye View and the creator of Microsoft Answers used the Field of Dreams analogy saying that many community builders take the mantra "If you build it they will come." But if you don't know why you are building a community they will only come once and never again.

Kimarie Matthews of Wells Fargo talked about the extensive customer service initiative they have built using social media. Two key components are a dedicated off line set of bankers who can help and the social media team circling back within social media to ensure that problems were solved. Kimarie also made the excellent point that "social media metrics should reflect your business metrics" if it is really going to impact your business.

Michael Desmarais of VH1 said that "while traditional research isn't dead, we need to embrace new techniques AND old techniques. It shouldn't be an either/or proposition." He also talked about the good and bad of immediate information via "listening" and warned that acting too quickly based on the online conversation can lead to bad decisions.

Jennifer Abelson of Scholastic Books gave great insights into how they have built their teacher community including "when building a community, you need to understand your audience. For example, Scholastic deals with teachers who work on antiquated computers and behind firewalls so we had to include technical capabilities in our recruiting and conduct chat sessions at night."

Charlene Li of Altimeter and the co-Author of Groundswell had a great quote from John Hayes, the CMO of American Express, in her presentation about Open Leadership that may strike some as research heresy but I thought it was a good viewpoint. "We tend to over value the things we can measure and undervalue those that we can not." Certainly something to think about.

Jennifer Cisney from Kodak talked about how they used feedback from twitter to rename their pocket video camera line after the original names had been criticized as well as improving specific camera features.

Georgeanna Liu of AMD shared a case study of strategy research conducted with CMB emphasizing that you need to "separate sources from media and methods," you should "test social media against traditional media," that "social media is A channel, not THE channel," and that "not all social media is created equal."
Below is a great clip of Charlene Li talking about the future of social networks (from another conference) and how they'll become like air. Enjoy!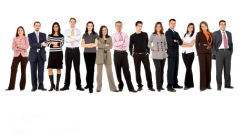 Learn more about why people engage
in social media by downloading our
research report:
"Why Social Media Matters for Your Business."
Posted by Josh Mendelsohn. Josh is our VP of Marketing and loves live music, tv, great food, market research, New Orleans, marketing, Boston and sports. You can follow him on Twitter @mendelj2.