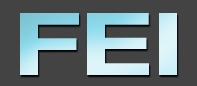 You don't often hear health insurance and innovation in the same sentence but as I sat through many of the great sessions at the 2010 Front End of Innovation Conference here in Boston, I kept thinking to myself... "these hackers could really help the health insurance industry."
Many of the presentations we heard were about the new 'go to market' reality....it's better, faster and cheaper than ever. But most companies aren't there yet. Think about the last time your company launched a product, service, program or tool... Did that product cost your company 2 and 2 (two years and two million) to launch? Maybe longer? Maybe more dollars?
Below are two examples of people who seem to be doing it right with my take on how that could specifically be applied to the health insurance world.
1) Better, more useful information for consumers. As a working mom, one of my goals is to make sure my children are eating somewhat healthy food. Safeway's Foodflex program is a loyalty program on steroids (if steroids were good for you)...it doesn't just spew out coupons to try to get the cardholder to try a new snack product or brand. Instead, it takes to heart the goals, needs, wants and desires of regular people like me. Safeway drills down to nutritional information of all of the goods a person purchases and actually provides a graph of healthy purchase profile (calcium purchased, sodium purchased etc.). Then it suggests substitutions to help you reduce your family's sodium intake or increase your family's calcium etc. WOW!!! Why can't my local grocer do that?
Musing for the health insurance industry. With obesity becoming the #1 cause of preventable death in the US, hello health insurers...why can't providers tie these Foodflex style programs in with my health insurance plan so I get a rebate if I rack up enough 'healthy eating' points. Forget about that $150 rebate you are willing to give me if I pay for (but don't actually use) a gym membership and focus on supporting healthy every day choices for the whole family.
2) Faster to market (with hacker apps). Peter Corbett from iStrategy showed us "apps for democracy" or 'fixmycitydc' (Fix my city of Washington DC) to see how common citizens created apps to fix potholes, broken parking meters and other nuisances. These guys are doing amazing things....a common citizen can take a picture (actually, it's a link not a picture) of a pothole, attach it to a GPS location and send it in to the government. Then, the site is integrated with Washington DC's 311 system and the 'open job order' to fix the pothole or the parking meter etc. is checked by the system until the job order closes. And when it closes, you get a notification that 'your' pothole or meter was fixed! How's that for a closed loop process.?
In the past, it seems that broken parking meters took an average 6 days to repair and now...well, it's much faster. A 'hacker' came up with an app and now the government can track it...check it out... http://bit.ly/apps4all.
Musing for the health insurance industry. Like many of you, I have a high deductible insurance plan. Can a 'hacker' come up with an app for us so we can easily evaluate a) convenience, b) cost, and c) medical outcomes of particular procedures? From the simple strep throat test (let me evaluate minute clinics in my area vs. a formal appointment) to things such as knee surgery, I should be able to quickly and easily make choices that fundamentally lower my out of pocket healthcare costs of shopping among providers with an equal or better outcome than my default 'primary' and with the level of convenience I'm seeking.
Heck, I may even decide to become a 'medical tourist' in the US...if I needed a planned procedure that was more inexpensively executed in someplace like Buffalo, NY and with a better outcome, why wouldn't I go and visit friends, zip over to Niagara Falls, get my whatever fixed and then return home? Isn't all that information available and just like 'fixmycitydc,' can't someone link it all up to help me make wise choices in managing my health?
With healthcare costing us about 16-17% of GDP in the US and the outcomes no better than in countries such as Germany with ~9% spending of GDP, can't we just completely change the game?
Below you can see what attendees thought other highlights from FEI 2010 were. Enjoy!
Posted by Julie Kurd. Julie is a Director on CMB's Financial Services, Healthcare, and Insurance Practice.