Today's post is from Jon Giegengack, a director on our retail and ecommerce team.
Even in comparison to other fast moving Internet trends and technologies-the social media revolution is expanding at phenomenal rates. Everyone feels the growing ubiquity of these networks, and there's plenty of published data to put hard numbers to that feeling.
In the U.S. the active unique social network audience grew roughly 29% from 115 million in February 2009 to 149 million in February 2010.
Active unique users of social networks are also up nearly 30% globally, rising from 244.2 million to 314.5 million collectively.
Facebook alone boasts over 400 million active users, more than half of whom log on to Facebook in any given day
Two thirds of all adults in the U.S. say they belong to at least one social network.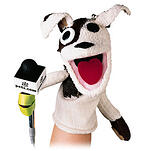 None of this is new news to anyone who's been paying attention. Far from it-to some expert observers, the rush of marketers to get involved in social media is reminiscent of another technological gold rush: the Dot Com Boom.
This isn't to say that social media is a "flash in the pan." There are lots of important differences between Web 2.0 and the dot.com era.
For example:
Back then it was the Internet itself that was new; today it's just new applications running on a platform people are familiar with.
Sites like Facebook and Twitter aren't reinventing consumer behavior, so much as enabling people to do the things they already like to do more frequently, efficiently, and better.
Finally-social media is creating some new brands. But more often, it's facilitating stronger connections between consumers and brands they already know and use.
Nonetheless-one strong parallel is the "rush to get into the pool". When a trend grows so fast, and under such a cultural spotlight, the urgency among brands to get involved sometimes overwhelms the best decisions about how best to do it (and sustain it.)
What's the Risk?
Investing in social media without a clear strategy can cause a number of problems.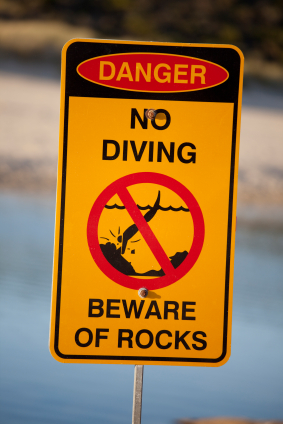 Choosing the wrong platforms: Second Life was created in 2003. By 2006, the company was on the cover of BusinessWeek and Wired; and other major media like Reuters and CNN had actually set up virtual bureaus inside Second Life. Almost overnight, major corporations of all kinds-from Toyota to Sony to Cisco-made major investments to build a Second Life presence. Within a couple of years, however, many of these companies had folded up their virtual shops. The general feeling: the technological requirements, learning curve, and receptivity of Second Life consumers made it too hard to earn a return on that investment.
Ironically-any of these characteristics would have been self evident to anyone who spent some time there. Furthermore--these "limitations" that made Second Life ineffective for some brands and applications, made it just right for others: For example, W Hotels claimed a "hundred-fold" return on its use of Second Life to test new hotel designs. And today companies like IBM and NASA use Second Life effectively for corporate training and collaboration.
The moral: many of the companies that invested in Second Life might have had better results if they'd understood the nature of the network before they jumped into the pool.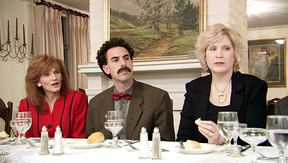 Taking the Wrong Approach: Forging ahead without a careful strategy also risks social media investments that miss the right chord with consumers (or even backfire.) For example-the RV Across America blog followed a couple visiting Walmart's across the country. When consumers discovered that the bloggers actually worked for Walmart, however, many felt deceived. Similarly-consumers who are accustomed to advertising on television aren't necessarily accepting of commercial messages on social networks. Many feel that brands who enter the network are on their "turf", and expect them to bring something more to the table than run-of-the-mill ads. It's critical to understand what kinds of communication your consumers will welcome, and what kinds they might resent, before you get into the game.
Solution: Test the water before diving in
Doing very basic research can enable you to make the most of the time and money you put into social media communications. Finding out basic things like...
Which networks do your customers use? Looking at your target market (all of them-not just the ones on social media) to find out what networks they use, and why.
What do they use them to do? If your customers don't use Twitter to communicate about purchases in your category, investing in that platform might not help your business even if the reach is tremendous.
What kind of communications will work the best? Marketing messages that you use in other kinds of media might not work as well in social media; and they might backfire completely.
Who should "own" social media? Find out what part of your company is best able to leverage social media, based on the needs of the people there. E.g. should these communications be owned by marketing; customer support, public relations; etc. :
How much is it worth investing? Make sure your investment in social media is commensurate with what you have to gain by doing it well.
This kind of due diligence can make sure your social media strategy includes the right kind of investments, and generates the best possible return.
Posted by Jon Giegengack. Jon is a director on CMB's retail and ecommerce team, a video game and martial arts expert, and will be presenting at this year's Shopper Insights in Action Conference.

Want to learn more about social media research? Watch our webinar featuring Georgeanna Liu and Chris James from AMD as they present a case study of how CMB conducted market research to support key social media strategy decisions and how AMD is using it today. Watch here.