This blog post was inspired by Kathryn Korostoff's post Market Research Decentralization: Power to the People and is based on my experience on both the client and provider sides of the market research business.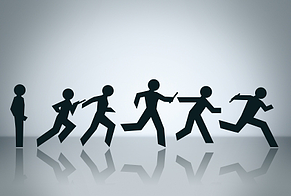 These are exciting times in the market research industry - and while there has always been continual change (one of the reasons I love my career choice), now the pace of change seems to be at warp speed. Market research is more accessible than ever before and today anyone can get access to survey programming tools and if they are so inclined, training to conduct their own studies. For new start-ups and small companies without internal market research support or the funds to hire outside expertise, these new resources allow them to gather market information quickly and affordably.There is no question that these resources benefit businesses that would have otherwise gone without, but what about large corporations? How should they deal with non-researcher access to these same tools? Does ownership of the expertise and technology need to live in a centralized department?
For a number of reasons corporate research departments often don't get the respect they deserve from the rest of the organization, but I don't think decentralization (or a hybrid solution) is the answer to increasing the attention, credibility, and actionability of research findings. I have worked on all sides of the business (client, supplier, advertising agency) and know cross-functional teams can work extremely well. In fact, some of my best work was done in a cross-functional environment - the stakeholders remained engaged with frequent team meetings and by learning what goes on 'behind the scenes' (data cleaning, processing, analysis), they gain respect for the expertise I have worked hard to build, and they understand the process so that they have clear expectations and enthusiasm for the final result. Now that I am on the provider-side again, I have seen that powerful cross-functional partnerships also apply to provider /client relationships and that providers can help drive teamwork within organizations.
So, why is there so much interest in avoiding the research department? Why is market research treated differently from other areas of expertise?
I believe it comes down to people 'not knowing what they don't know.' Most market research may seem relatively straight-forward, but there is definitely a line where expertise needs to come in, a line which is often difficult for the non-researcher to determine. Market research knowledge can give companies a competitive advantage, but in most cases the insights (and reliability of the data) gathered through a simple DIY survey does not suffice. An experienced researcher can ensure the right questions are asked in way that can be used to dig below the surface and uncover new knowledge that weaves a story for decision makers to act on.
Of course, for centralization to succeed researchers must commit to regularly scheduled meetings with stakeholders, share responsibility in cross-functional teams, and provide grounded, interesting communication of the results. They also must be willing to take the time to explain the 'what,' 'why,' and 'how' to those who are interested.
In my opinion, it is just good business sense to keep your research function centralized. It serves as a hub of dedicated professionals who work closely together and share information. Upon this stronger knowledge base, the company can get a holistic view of their target audience and build synergies across projects. Centralization also ensures that market research efforts aren't duplicated, which results in significant cost savings and allows for resources to be optimized when research needs fluctuate across various departments.
Finally, there are potential damages to your brand and customer relationships if research is done improperly. For example, decisions made using questionable data or interpretations can lead to loss of profitability. And the use of amateurish questionnaires or over-researching your customers can hurt your company's brand image among the people who matter most.
In short, centralization strengthens a company's market research function- both in terms of actionability and cost savings.
Posted by Cathy Harrison. Cathy is a client services executive at CMB, loves social media, music, and kick-butt research. You can follow Cathy on Twitter at @virtualMR