As we get ready for this year's Shopper Insights in Action Conference, we are taking a look back at last year's co-presentation by Stephen Day of Electronic Arts and CMB's Brant Cruz on research to help with the launch of EA Active, EA's entree into the fitness gaming market.
Following last year's session Stephen was kind of enough to sit down for a quick interview on the topic.
CMB: What were the big takeaways from your presentation?
This segmentation really helped us define and refine what we are doing on this specific product (EA Active) in the marketplace. For this product in particular, we didn't have a whole lot of data about who we should market to, who these people are, etc., so it really helped us not only really understand this marketplace and market to them in a way that makes sense.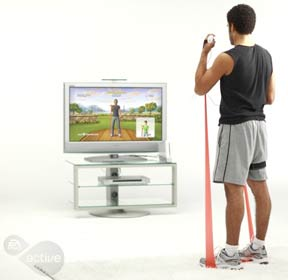 CMB: One of the things you talked about was using in home ethnography on the front end and the quantitative ethnography on the back end, how did you merge those two information sources together?
The qualitative was really used more to guide the product development and refinement phase, along with some demographic information. We used the data from that to help our product development efforts. With the segmentation we incorporated some product development components but really looked down the line at the product development road map to match key segments with new innovative products once we're out of the gate with this initial offering.
CMB: Was there anything in particular you think made this segmentation particularly successful or useful?
The segmentation for us, at a holistic level, was exactly what we needed. We didn't know a lot about the fitness marketplace in general. We had ideas and hypotheses but this helped us clarify the internal thinking about where we need to go and what we need to do. And it really helped us map out the future of this product line.
CMB: Now that you've launched EA Active, how will you use this information?
We're definitely going to use it. Going forward we'll be looking at some of the specific segments you (CMB) recommended as high priority segments that we can develop products for, and market to effectively. It is definitely going to help us clarify the road map for future product development and product market strategies.
CMB: As we wrap up here at the Shopper Insights in Action Conference, any big takeaways you can use?
The one big takeaway for me and for us as a company is that we really need to do a bit more research that enables us to get into the mind-set of the shopper. We haven't done a whole lot of work in that area. Our work is primarily focused on product development and product marketing, but given the status of the economy and changing times I think it is more critical now to understand consumer behavior at the point of purchase so we can design the best products and services for them.
CMB: Thanks Stephen!
Posted by Josh Mendelsohn. Josh is our VP of Marketing and loves live music, tv, great food, market research, New Orleans, marketing, his family, Boston and sports. You can follow him on Twitter @mendelj2.