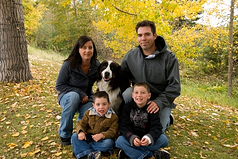 A MetLife Mature Market Institute study conducted by Chadwick Martin Bailey finds "Meaning" is critical to The Good Life and the young and old have similar priorities. The study finds meaning, particularly the importance of family and friends, is a primary component to living The Good Life for all age groups. Plus, the study found that most adults want deep relationships and to feel that they belong, in addition to a sense of purpose, financial freedom and good physical and mental health.
Still, while family and friends are of relatively equal importance across all ages and most adults want deep relationships and to feel they belong, one has to wonder how those aspects of "meaning" and the "The Good Life" manifest themselves by age, especially in this day of social media, virtual relationships and friendships with those one has never met face-to-face.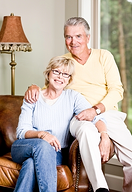 Personally, as the father of a 22-year old Facebook user I have to feel they're different. And, the MetLife study supports the premise of "different strokes for different folks," or, in this case, age groups, revealing that older adults (45-74 years of age) are more likely to belong to at least one (offline) community organization, attend a community organization function, socialize with neighbors, engage in volunteer activities and donate money or goods to charitable causes than are younger adults (25-34 years of age). Plus, Facebook, which "helps you connect and share with the people in your life" still hasn't caught on with older adults as it has with those younger (9.8M users 55 years-of-age and older vs. 25.6M users 25-34 years-of-age) per istrategy labs.
So, what are the implications for marketers?
To begin with, it's important to recognize that pursuit of meaning, purpose and The Good Life are pretty universal and span generations – and would make for a great resonating headline/tagline. Secondly, it's critical to understand that how those goals are defined and pursued is generational, or perhaps more accurately, lifestage-driven. Younger adults are more likely to pursue "The Good Life" by generating a salary and "using their abilities to accomplish things that matter" while older adults are more likely to "smell the roses" and enjoy their surroundings and personal interests. So, one headline/tagline…different executions!
Posted by Dan Gersten, an Account Director/Consultant in CMB's Financial Services, Healthcare, and Insurance Practice. Dan is a published author and former reality TV contestant on American Inventor. You never know what Dan will come up with next!