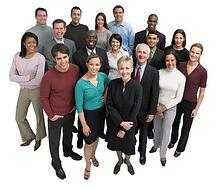 In a recent CMB Tech Pulse we asked small/ medium sized businesses (SMB) where they turn not only to do research for their IT needs, but to also find out where they get recommendations for IT solutions. It's not surprising this tech savvy group does much of their research by searching online (64%). What is a bit surprising is that 57% turn to the more traditional printed versions of these publications.
With so much content delivery being online that's pretty good news for the IT print pubs, and noteworthy for brands to continue to balance their presence in both traditional and print media for this SMB IT audience.
Today we live in such a connected world with a steady and fairly constant flow of information everywhere we turn, from new social media outlets to traditional media, so who do SMB's trust when it comes to investing in their IT infrastructure? When it comes to choosing specific solutions a significant amount turn to VAR's or systems integrators (46%) and 44% to consultants, but our findings also show 40% trust into the recommendations of their colleagues. And many of the brands they recommend provide multiple services and products to fit their needs. In a nutshell, a "one stop shop" is very appealing to this group.
For more information on the technology needs for small to medium sized businesses check out our CMB Tech Pulse webinar on the topic.