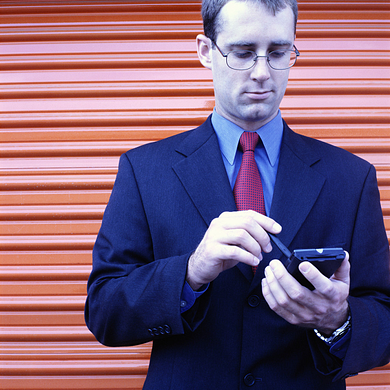 Smartphones are becoming the new standard for cell phones. In a recent article from Marketing Daily:
NPD: Smartphone Sales Reaching Critical Mass
, Aaron Barr shares research from NPD Group showing that smartphones accounted for 31% of all handset sales in the fourth quarter of 2009 (up from 23% for the same period in 2008). While part of this increase is surely due to the drop in price of smartphones and increased availability of these devices, the launch of Droid phones and the continued popularity of the iPhone has certainly contributed to this surge.
Ross Rubin, executive director of industry analysis at NPD tells Marketing Daily, "We've seen several popular models released under the $100 price point, including the iPhone 3G, and that's contributing to the popularity of smartphones. Smartphones are moving beyond the early technology adopters to a broader consumer market."
As smartphones become more and more ubiquitous they are blurring the line between work and personal devices, thus providing owners with mobile access to professional and personal email as well as a host of mobile business applications like Salesforce.com, webex, and more.
So what does this "consumerization of IT" mean to IT departments and how are they managing the infiltration to these consumer devices into the enterprise? This topic is the focus of our next CMB Tech Pulse coming in the next few weeks.
Get all of the latest Tech Pulse findings and commentary by subscribing to our blog.
Posted by Don Ryan. Don is a senior consultant CMB's technology practice. Don is an avid tennis player and enjoys reading political commentary and spy novels.