HP's quest to be a service kingpin...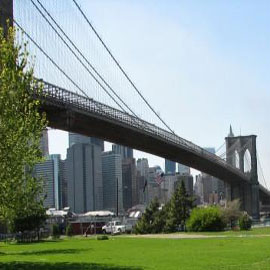 While attending the HP Industry Analyst Conference for the Enterprise Business Division in mid March in Boston - the point that struck me was the emphasis on the new businesses that HP sees as its next growth engines: service delivery and networking solutions. These two areas were stressed throughout all the sessions at the conference. Indeed, the focus on services is well placed as HP's service portfolio has more than doubled in the last 2 years to encompass over 30% of gross revenue mainly through the addition of EDS's business. HP's server and storage solutions while well represented took dual billing with the newer areas. The EDS teams presented in-depth case studies and shared their expertise in focused solution areas in telecom, financial services and manufacturing industries. These sessions really highlighted their ability to do large and complex IT infrastructure outsourcing projects.
However, while HP's service revenue is growing, not all service business should be equally valued by HP given its business model at the present time. HP's overall business model and go-to-market strategy is one that is based on scale and standardization. This works well in the server, storage, PC and arguably the networking businesses. Where this doesn't play fully today is with HP's EDS services business which is typically highly customized and specialized to specific client environments and applications.
While some of EDS's IT and outsourcing methodologies and practices can be leveraged across different customer environments, many of these cannot be easily reused today for other customers even within the same industry segment. Standardizing ITO and more commodity type BPO is a must have for HP at this point. Determining and taking advantage of delivery leverage points and processes is, in my belief, the number one challenge facing HP today as it migrates to a services based delivery company in the enterprise market. If HP can successfully apply these core business principles of standardization and scale to its service business as it has done to its hardware and solutions business, then a truly successful and profitable service business model is on the near term horizon. If on the other hand, the EDS business continues to exist as a set of one-off albeit large scale engagements, (lift and shift, your mess for less) then a successful services business model for HP built on standardization and scale will remain a bridge too far to cross.
Learn more about IT Service Delivery by downloading the full CMB Tech Pulse report: IT Services
Posted by Don Ryan. Don is the managing director of CMB's technology practice. Don is an avid tennis player and enjoys reading political commentary and spy novels. Don was assisted on this blog by Stan Lepeak, Managing Director of Equaterra (www.equaterra.com) a major outsourcing consultancy.