Once again my hopes and dreams for an iPhone have been squashed right along with the rumor that Verizon was getting the iPhone by the end of the year. Mashable reported this week that AT&T has the iPhone exclusively until 2012. This isn't the first time my hopes have been dashed and I am debating joining the Android camp, which Marketing Daily reports is taking a bite out of Apple .
The NPD Group reports Google's Android OS edged out Apple's OS for the number-two position behind RIM in the first quarter of 2010. So I'm not the only one getting tired of the wait, and quite honestly I'm not sure what I'm waiting for anyway. After all, Droid Does have a lot of apps.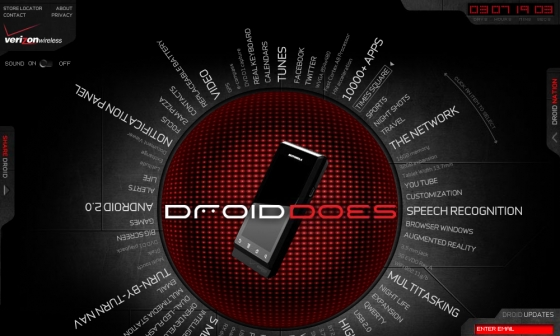 So, are consumers willing to switch carriers to get the mobile device they want? Recently, in our online Consumer Pulse we asked over 1500 consumers "How likely is it that you will switch carriers to access a device that your current carrier does not offer?" While 72% said a switch is not likely, 28% reported they are either moderately or very likely to switch carriers for a specific device. Personally, I think I fall into the 72% camp. And in a different set of research we conducted in March using Toluna's phone-based omnibus we found only 13% of the 1004 US consumers surveyed said they would pay the fees related to switching carriers to get a specific mobile device.
I don't think I'm willing to switch carriers. Maybe all the Droid Does marketing is working. I'm becoming convinced that I can do everything I want with a Droid that I could have done with an iPhone.
What do you think? Would you switch carriers for a specific mobile device?
Posted by Kristen Garvey. Kristen is CMB's Director of Communications, a mother of two, and loves mobile technology.