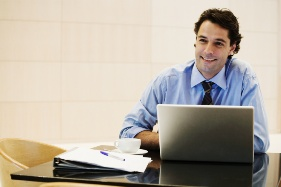 CMB was a sponsor of the First Annual
Netbook Summit
conference held in Burlingame, CA last week. As part of the conference I was on three panels covering future device directions, platform substitution and competitive developments. In listening to the panel discussions and talking with other industry insiders there was unanimous consensus that there is a future for netbooks, but that their dimensions, uses and features will evolve. Netbooks will also have to share the spotlight with tablets and smartphones for a share of wallet for both business and consumer users.
Indeed more than one analyst predicted the availability of the $100 tablet in the next year ushering in a whole new pricing threshold for client devices.
One thing everyone agreed on was that there will be greater fragmentation of the client device market. Intel will slowly lose its monopoly on netbook processors to Nvidia and AMD and alternatives to Windows 7 will drive new paradigms for the user experience. In a nutshell, look for more choice, lower prices and expanded use as devices, applications and operating systems are matched more precisely to specific user needs.
Download Don's presentation on Netbooks in the B2B Market
Posted by Don Ryan. Don is a senior consultant for CMB's technology practice. Don is an avid tennis player and enjoys reading political commentary and spy novels.