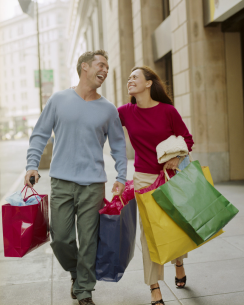 With all of the talk about the "new consumer" mindset and shifting media behaviors, marketers are left asking what it all means. Slow category growth and heightened competition put an even greater premium on leveraging consumer insight to inform growth strategies.
On October 5th, CMB's Jon Giegengack and Steven P. Dennis of Sageberry Consulting (formerly of Neiman Marcus) will use recent research data and emerging consumer trends to provide marketers with a roadmap to reaching the consumer of tomorrow and what brands need to do to engage their customer and prospects.
Date and Time: October 5, 1 PM ET
Presenters:
Steven P. Dennis - Founder, Sageberry Consulting
SageBerry was founded in 2009 by Steven P. Dennis, who was most recently the Senior Vice President of Strategy, Business Development & Marketing for the Neiman Marcus Group.
Jon Giegengack - Director, Chadwick Martin Bailey
Jon is a senior member of CMB's Client Services team, responsible for managing key client relationships; developing new products and services; presenting at industry conferences; and managing research projects.


Like our consumer Pulse data? Check out our new report on consumer opinions of health reform!