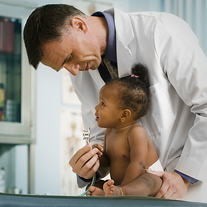 Regardless of your political leaning, it's undeniable that the Patient Protection and Affordable Care Act will shift much of the healthcare insurance market from the current wholesale market to a consumer market. At CMB, we recently conducted a national Pulse study and found that US consumers expect Health Reform to impact them personally, they're just not sure how.
75% of consumers say health insurance carriers are responsible for lowering health costs where <50% cited regulators as responsible.
78% of consumers say they seek information online (the mighty Google and WebMD etc.)
Carriers need to educate their members and to set reasonable expectations for their role in lowering costs. And, according to the data, the best way to get this message out is through health-related online sites and search-engine optimization efforts (to make their information more visible.)
...And now that the US is shifting from a wholesale market to a consumer market in health insurance, opportunities and risks for carriers are abound.
Posted by Julie Kurd. Julie is a Director on CMB's Financial Services/Insurance and Healthcare Practice who loves ski racing, Tuckerman's Ravine, sailing and bananagrams. You can follow her @julie1research