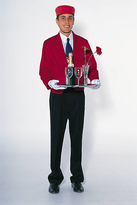 With the continued rise of do-it-yourself tools and specialized agencies, much has been written and said about the demise of the full-service market research firm. But as business continues to become more and more complex (more buying channels, more products, more competition, more media, more interactions) there will always be a need for strategic, highly skilled partners who go beyond standard approaches and find ways to give their clients the competitive edge.
Certainly DIY tools and specialized agencies can provide good insights, but full service firms are able to start with the end goal in mind and choose from a wide array of tools and techniques to make sure a project is truly useful.
Quantitative, Qualitative or Both? Every researcher has a preference for qualitative or quantitative research (whether they admit it or not), but full service firms are able to let the business situation dictate which is the best approach. In many cases it is a matter of building your story using a mix of both inputs or letting one phase feed into another. And in some cases it is understanding whether the actual users of the findings are going to be engaged more with one type of information than another. Either way, full service firms are able to look at the entire set of online and offline methods and pick the ones that will be most effective in achieving a project's goals.


Offline or Online? Sure, many of us live in an online world and conduct most of our research there. But there are times when in-person research is a must. Whether it is the need for a group dynamic, a really deep dive into a specific topic, or the need to physically touch a product.. . a full service firm is able to execute in multiple ways and connect the findings together.


Social media anyone? More and more, researchers are getting questions about social media and how to measure it. Sometimes the answer is setting up a monitoring program. Others it is embedding questions in a brand or customer experience tracker. And in some cases, it is just a matter of making sense of existing SM tracking data and using it as an input to tell the total story.


Partners, great partners: Full service firms can execute on a wide array of research methodologies, but the good ones know when it is important to bring in an expert partner so that clients get the best results possible. Whether they are specialized qualitative experts in a field or technique, implementation specialists, cultural experts, management consultants, or online reporting technology companies, one service that full service market research providers provide is bringing the best people to the table from among a trusted network.
Posted by Josh Mendelsohn. Josh is our VP of Marketing and loves live music, tv, great food, market research, New Orleans, marketing, his family, Boston and sports. You can follow him on Twitter @mendelj2.
Download our latest Consumer Pulse Reports: