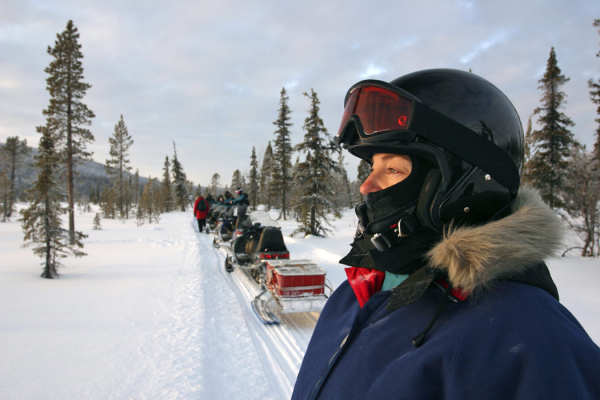 Very soon there will be snow on the ground here in Boston and I am determined to do a better job of preparing for the colder weather. I vow to protect my boys from the taunts of their peers for wearing "high water" snow pants. And I will not spend another moment smelling burning rubber as I try to go up our driveway because we don't have sand.
The end of the calendar year is fast approaching and just as much forethought should be put into your market research plans for next year. There will always be unexpected research needs, but researchers can save both time and money and improve the quality of their results (and organizational standing) by doing a better job of planning.
Some questions you should ask yourself and your internal clients as you pull together your annual market research plan:
Is it time to freshen or do a complete overhaul of foundational research? Depending upon your industry and how fast it is changing, you may need to repeat market studies as often as once a year. You should assess whether it is time for a refresh by examining the extent to which there are changes in the competitive landscape, new product innovations, and/or technological advances. Also determine whether new corporate objectives/focus require an adjustment in the types of research you will need to conduct or, at a minimum, a re-evaluation of the survey content.
Is there an opportunity to increase the efficiency of future questionnaires? There is a vast amount of information in existing data sets that could be used to pare down those long lists of attributes you measure on an ongoing basis. Plan ahead for future research by discovering which attributes are measuring the same underlying factor and eliminate the weakest ones. This can be easily accomplished with a technique called factor analysis.
Could I be more proactive in anticipating the needs of my internal clients? By staying informed about the most pressing issues facing your company, you can better plan for finding time/budget to efficiently and thoroughly address stakeholder needs. Too often researchers are put into a reactive mode which leads to not fully thinking through all the issues and squeezing schedules to the point of hurting quality assurance procedures.
Have you set up a system for keeping on top of industry, market research, and consumer trends? Efficiently stay informed about industry and consumer trends by using RSS readers or news aggregators. After you set it up, the information is automatically updated with the latest information. The benefits are numerous: increase your visibility as an industry expert, uncover the ability to occasionally skip primary research if the information already exists, and make improvements to future primary research efforts (identifying key areas to measure, building upon an increased knowledge base instead of repeating what is already known, making your research results more actionable).
Have you talked to your peers about their plans? Take the time to talk to other market researchers within the organization to see where data can be leveraged or where planned initiatives overlap. Not only will this save time and money,it will give your company a more unified perspective.
So set aside a day or two for planning for greater market research excellence in 2011; it will be time spent wisely.
Posted by Cathy Harrison. Cathy is a client services executive at CMB, loves social media, music, and kick-butt research. You can follow Cathy on Twitter at @virtualMR
Download our latest Consumer Pulse Reports: