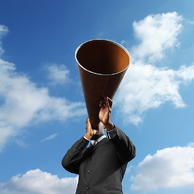 There was great energy and excitement among both the panelists and attendees at the MarkeitngSherpa B2B Marketing Summit in Boston this week. To a large extent, this whole new world of social media has really invigorated B2B marketing. In a world where it always seemed like B2C marketers got to do the "fun" stuff, B2B marketers seem to be as engaged as ever and having a blast doing their job.
The event was excellent and while there were a lot of great take-a-ways here are a few that stuck out in my mind:
Size Doesn't Matter– It's not about how many Fans or Followers you have, it matters who they are. With so many brands having thousands (even hundreds of thousands) of Fans the numbers have lost their WOW factor. As marketers we need to dig deeper and take a more deliberate approach to finding the "right" people to engage with. It's the engagement that matters.
Measurement Remains a Challenge- There was a lot of discussion around what people are measuring and what tools they are using to measure their success. There were many suggestions from free options like Social Mention to more robust enterprise solutions like Radian6. It was interesting to hear the various metrics, but it is clear there is not yet a true standard and the metrics will (and should) differ depending on the objectives. It all goes back to what you want to achieve.
Start With a Plan and Re-evaluate- Just like any other marketing initiative, it is important to look at where you are now and where you want to go. Make tangible goals, and those will be the measurement of your success. I thought Vanessa Dimauro (@vdimauro) said it best when she said: Patience, persistence and being proactive are key to your strategy. Along with having fun and enjoying the ride!
Vanessa reminded everyone as marketers we are part of a new generation of marketing. We get the benefit of being able to forge a new path, experiment, learn and enjoy! Check out some of the conversation on Twitter (#b2bsummit) and feel free to download our social media reports to learn more about Why Social Media Matters and Social Sharing.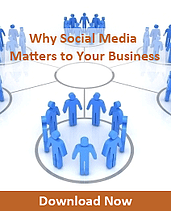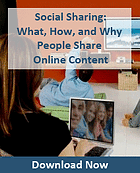 Posted by Kristen Garvey. Kristen is CMB's Director of Communications, a mother of two, and B2B marketer enjoying the ride. Follow her on Twitter @KristenGarvey