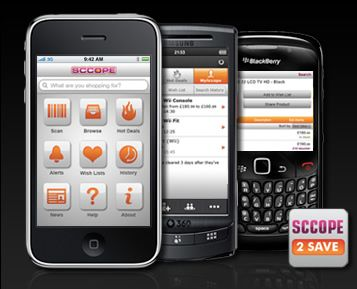 When I started hearing Christmas music while shopping for Halloween costumes I knew holiday shopping was reaching new heights along with new beginnings. Black Friday used to signify the start to the craziness of holiday shopping, but retailers like Target, Sears and Toys R Us have been offering "Black Friday-like" deals for weeks now. Something else making this year a little different is smartphones are more mainstream and more mainstream consumers are using them not only to make purchases, but to find the best deals around.
IDC expects Mobile shoppers to account for a whopping 28% of holiday shopping this season. Yes you guessed it, "there's an app for that"! PC Magazine recently highlighted 6 Black Friday Smartphone apps to help consumers compare prices and check stock on the latest items and deals to hit the shelves.
From social media to apps, consumers are changing the way the engage with and buy from brands. They don't just want just any app on their phone, but they expect brands to have mobile apps to make shopping and interacting easier. (eMarketer : Don't Create an App for Apps' Sake). This year many brands caught on and bought in to using social media as an engagement strategy. Will 2011 be all about engaging consumers through mobile apps?
Posted by Kristen Garvey. Kristen is CMB's Director of Communications, a mother of two, and will be setting her alarm clock for 3:30 AM and hitting the stores with my smartphone in hand.