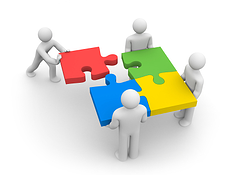 In some ways, this is one of the easiest posts I have ever written. It takes simple marketing tenets and applies them to the world of social media. This should be obvious, but for some reason the social media world gained momentum and adoption without fitting itself into the same processes that have been driving marketing for decades. So, as you work through your marketing and social media plans for 2011, here are four things to keep in mind that should make your social strategy more effective.
Understand your customers and their use of social media: Developing any strategy without knowing how your customers and prospects want to interact with you and what they are interested in is nearly impossible. Whether you choose to conduct a full blown study of your target audience or just some simple research to understand why people fan or follow you, these insights are essential to developing a successful strategy.
Set realistic goals: It is easy to look at brands with humongous followings and set your eyes on achieving the same levels of "success." But success for your social strategy should be defined by meaningful and measurable outcomes that can actually impact your business. Setting goals related to engaging "the right people" in "the right way" and setting up a system for follow up will more directly impact your business.
Invest against your goals: Just because most social media tools do not require large financial investments does not mean that they don't require dedicated resources. Make sure your plan includes staffing and specific expectations so that your social activities are consistent, ongoing, and impactful.
Measure progress and be prepared to adapt: Like any marketing channel, not every social media initiative is going to breed instant success. By building check points against your defined goals at certain timeframes, you can see how well your social strategy is doing and adapt as necessary.
Want to learn more about social media and the new purchase process? Check out our MRA Webinar on Wednesday December 8th with South Street Strategy's Mark Carr.
Posted by Josh Mendelsohn. Josh is our VP of Marketing and loves live music, tv, great food, market research, New Orleans, marketing, his family, Boston and sports. You can follow him on Twitter @mendelj2.
Download our latest Consumer Pulse Report on Social Sharing: