I was like a little kid on Christmas morning when I opened my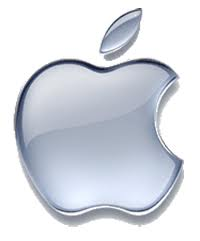 iPad. As I took it out of the box I was quickly reminded what makes Apple so successful. From a customer perspective my iPad worked seamlessly, before I knew it I was downloading apps, checking out books and listening to music. From a marketing perspective it's clear to me Apple has incredible brand alignment that continually delivers on their brand promise of being sleek, intuitive and seamless. It's also clear that the Apple brand is not owned just by marketing, it is owned by everyone in the company, from the top down, from the product development team to the marketing team. My experience was just what I would expect from Apple and why I pay more for their products.
On the flip side I gave my Dad an eReader. From the time he opened the box to the time we gave up and decided to return it, there was nothing but frustration. From the registration process to trying to download a book, it was clear the product was not designed with the consumer or the company's brand promise in mind. Starting in November I received numerous emails selling me on the ease of use, availability of books etc. After all the emails and marketing messages I got from this company my expectations were set, yet the customer experience failed to deliver on those expectations. A clear disconnect between the brand promise and the customer experience, a great example of marketing telling one story and the product telling another.
Just as a side note, I did a quick search on Twitter to see if others were having the same problem and you guessed it, others were having a similar experience and they were tweeting about it. This is the challenge and opportunity social media presents, as it provides a window into the customer experience.
This is one of the reasons I think it's so important for brand trackers to include customer experience, without looking at the customer experience it's hard to get the complete story. While you can't go into great detail you can at least get an understanding if there is a disconnect or a need for a deeper dive into how well your brand is aligned with other areas of the organization and customer experiences.


Is your brand owned by everyone in the organization? Is customer experience part of your brand tracker? We'd love to know. Leave a comment.


Posted by Kristen Garvey. Kristen is CMB's VP of Marketing, a mother of two, and is loving her new iPad.