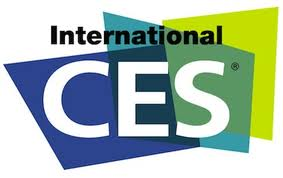 As the Consumer Electronics Show (CES) wrapped up in Las Vegas last month we couldn't help but marvel at the pace of convergence in the media, technology and communications sectors…. But we also found ourselves shaking our heads at the sometimes faulty logic behind some companies rush to chase shiny new categories.
Amid rapid change, the short-term pressure to introduce something – anything – in a hot emerging market sector often overwhelms the more considered voices of strategy; it feels as if survival is at stake. The short-term gains are obvious and pressing, and the long-term consequences around issues such as brand and portfolio logic can be tough to quantify out of the gate. Yet, years later, the result is often an inefficient, overlapping mess of brands and products.
In our work with companies across these sectors, we have found that new product development and innovation also emerge from a fresh (and hard) look at the product portfolio framework and product roadmap. When informed by up-to-date insights into market needs and competitive strategies, this broader view of market opportunities can highlight underserved segments as well as vulnerable existing cash cows. It can also counter-balance the appropriately-focused—but sometimes-myopic—perspectives of development teams working to create benefits for a point-solution or single product.
Done right, product portfolio management should align existing products to better mirror the needs of various customer segments, enabling greater efficiency and accelerated growth in target sectors. The result not only cuts products, but should lead to the identification of opportunities for new solutions. Such work can, and should, serve as a strong platform for growth into new categories and solutions.
We wonder how many of the whiz-bang products introduced at CES will drive meaningful growth for established companies, and how many will quickly fade into obscurity. We suspect that many companies chasing new categories might have fared better starting their search for new opportunities "at home." If they looked for improved efficiency and new growth by taking a hard look at their existing brand and product portfolios, and the markets served today, they would be better positioned for success. Sometimes the best opportunities are so close they are hard to see.
Posted by Chris Neal of Chadwick Martin Bailey and Mark Carr of South Street Strategy Group. Chris leads CMB's Tech and Telecom Practice. He enjoys spending time with his two kids and rock climbing. Mark is the managing partner of South Street and when he's not consulting, he teaches in Babson's MBA program, trains in Kenpo Karate, and spends every spare moment shoveling snow.

Webinar: How Dell Used Choice Based Modeling to Optimize a Product Portfolio
CMB's Chris Neal and Dell's Howard Chen shared a case study about using market research to optimize a product portfolio. The session covered how the research was designed, executed, delivered in a desktop simulator, and used by the Dell team of product managers, marketers, and engineers. Watch here.