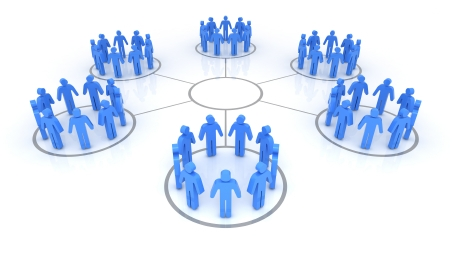 I read a really useful article this week in BtoB Magazine about how social media is more than just a hobby, it's a serious investment in time, money and resources. Christopher Hosford talked about the need to take the guesswork out of social media strategy by taking a step back and conducting a social media audit. I couldn't agree more. It's just as easy to jump in and start blogging and tweeting as it is to become overwhelmed by all the opportunities to connect and share in the world of social media.
So go ahead and take a deep breath, step back, and have a look at where social media fits into your overall marketing strategy. Here are three ways a social media audit can help you build a more efficient and effective social media strategy:
Understand how and why your audience uses social media
As marketers we often talk about the differences between the B2B and B2C audience. I think we have gotten over the "myth" that social media is only for B2C companies, but whether you are B2B or B2C you have to understand both the "how" and the "why" behind your customers use of social media. Are they consumers looking for deals and discounts? IT Pros looking for support? Moms looking for camaraderie and connection or do they want to be "in the know"? Once you get to know your audience and what they are hoping to gain, your efforts can be much more focused and deliberate.
Not all social media are created equal
In our recent B2B IT Tech Pulse study of 150 IT Pros we found clear differences in how IT Pros use various social media outlets. For example, IT Pros spend more time (and are more heavily influenced by) content on specialized online IT communities and forums than they do on broader social media platforms like Twitter, Facebook or LinkedIn. Understanding which audience is most influential is key for allocating resources and budget, making for a much more effective investment. All social media outlets have different values to each of us.
Evaluate where social media fits into your overall marketing strategy
Because it's easy to get caught up in the hype of these shiny new opportunities at our disposal, it's important to keep social media in perspective alongside other "tried and true" marketing principles. This is another interesting point that rang true in our recent B2B IT social media report. Traditional IT trade publications are still the number one resource overall that IT Pros turn to for work related information. While social media plays a role in the marketing mix, how much depends on your overall goals and the audience you want to reach.
For more on the value of a social media audit check out our webinar Understanding B2B Social Media, highlighting an AMD case study, as well as other recent social media reports on our downloads page.
Posted by Kristen Garvey. Kristen is CMB's VP of Marketing. Kristen is a mom of two, and when she's not reading Pinkalicious or the Adventures of Humphrey, she's reading Content Rules, a fantastic book about building and executing your content strategy by @cc_chapman and @MarketingProfs