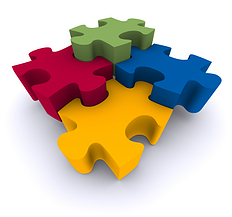 It has always been important to keep up with professional literature and the latest developments in your profession. Despite devoting time each day to the task, there are times when I feel overwhelmed by the sheer volume of incoming information. Every day I stick professional journals in my backpack to read on the train, read a few blogs, click on Twitter links that capture my interest, search online for interesting content, and try to squeeze in an occasional webinar. And on top of all that, I actually have to do my job.
There are some resources I hold above others in terms of learning 'pay out'. The McKinsey Quarterly is one of my favorites. Usually the articles are not specifically about market research, but they strengthen my knowledge as a strategic partner. Having a strategic outlook isn't just important for writing the executive summary and recommendations, it's essential to optimize every stage of the process.
I recently read an article in the January 2011 issue of the McKinsey Quarterly "Have you tested your strategy lately?" (Chris Bradley, Martin Hirt, and Sven Smit)*. The authors outline ten tests for executives to gauge the strength of their strategies. According to the results of a study of global executives on testing business strategy, most companies' strategies pass fewer than four of the ten tests (source: 2010 McKinsey survey of 2,135 global executives). These tests are:
Test 1: Will your strategy beat the market?
Test 2: Does your strategy tap a true source of advantage?
Test 3: Is your strategy granular about where to compete?
Test 4: Does your strategy put you ahead of trends?
Test 5: Does your strategy rest on privileged insights?
Test 6: Does your strategy embrace uncertainty?
Test 7: Does your strategy balance commitment and flexibility?
Test 8: Is your strategy contaminated by bias?
Test 9: Is there conviction to act on your strategy?
Test 10: Have you translated your strategy into an action plan?
For several tests, stated both directly and indirectly, success relies on a foundation of quality market research. There are times when DIY research tools and convenience samples are adequate, but for a company's most important strategic decisions, investment in expert market research support is essential. The authors point out in Test #5 that "data today can be cheap, accessible, and easily assembled into detailed analyses that leave executives with the comfortable feeling of possessing an informed strategy. But much of this is noise and most of it is widely available to rivals." It is a matter of competitive advantage to invest in mining proprietary insights. This may require investment in multiple modes/stages or advanced analytics but without a doubt, it will require the client and trusted, highly qualified partners to closely work together as a team.
The most successful companies understand and respect the power of market research. Their researchers actively participate in the strategic process and the company is willing to invest in professional market research and not be tempted by the short-term savings of "down n' dirty research to confirm what we already know."
Do you think your strategy would pass the test? No matter what, I recommend putting this McKinsey article on top of your professional reading pile and prepare to be enlightened.
*Registration required
Posted by
Cathy Harrison
. Cathy is a client services executive
at CMB, loves social media, music, and kick-butt research. You can follow Cathy on Twitter at
@virtualMR