Happy St. Patrick's Day…
We have a lot of great events coming up here at CMB that you might be interested in. In addition to April 27th's webinar with Ameriprise Financial on BtoC segmentation, we will be speaking at Social Media and Community 2.0 Strategies right here in Boston next month. In May we are heading to the windy city for The Technology Driven Market Research Event where CMB's Jeff McKenna will be speaking. And that's just the beginning! We hope to see you at one of the many events coming up…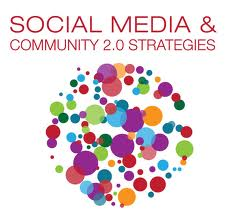 Social Media and Community 2.0 Strategies

April 4-6, Boston
The Other Side of Social Media: How Small Businesses are Getting Social
Join CMB and Constant Contact to understand the social media landscape for small businesses. Learn how social media is impacting consumer decisions to buy and recommend and what small businesses are doing about it.

In May CMB's Jeff McKenna will be speaking at the Technology Driven Market Research Event in Chicago. Jeff will be discussing the latest tools and technology (available at little or no cost) that add tremendous value by turning data into a visual story.
If you're interested in attending any of these conferences let us know, we may be able to get you a discounted price.
Posted by Kristen Garvey. Kristen is CMB's VP of Marketing and is as Irish as they come with the maiden name of Moriarty. For the record she still doesn't like corned beef and cabbage.