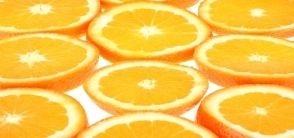 Let's face it – it's no secret that segmentation can be a complex issue. There's no shortage of opinion or collection of best practices to pore over before embarking upon the segmentation process. On one hand, that's a great thing. It's always better to have the option of sifting through peer experience (and learn from their mistakes) than it is to start at zero. On the other hand, the sifting process is a lot of work. You'd be surprised how quickly you can find yourself down the rabbit hole.
At CMB, we do our best to make that process easier for our clients. When we talk about segmentation, we draw on 27 years of experience to inform a distinct opinion. You see that in our 5 "C's" of Great Market Segmentation (clout, confidence, collaboration, cognizance, & communication) and, our belief that segmentation should always begin with the end in mind.
Segmentation is anything but static. We learn something new from almost every project. When we're finished, we do our best to incorporate the key takeaways into how we view segmentation as a methodology and, perhaps, a discipline.
Something we really enjoy is taking the time to share those unique lessons with the larger research community. On Wednesday, Jim Garrity and Ameriprise Financial's Bob Biancamano will conduct a webinar that reviews a strategic/attitudinal segmentation project. They'll take you through a grassroots project from soup to nuts. Ever wondered what to do when questions need answers and there is no obvious champion? This is your chance to find out.
As a preview, I'll leave you with the ideas that guided the research design.
Start with the End in Mind: Establish your business objectives and how research will be used before you begin
Allow for Multiple Bases: Take a comprehensive, model-based approach, that incorporates all potential bases
Have an Open Mind: Let the segments define themselves
Anticipate Tradeoffs: Each scheme has different strengths
Leverage Existing Resources: Harness the power of your internal databases
Evangelize: Demystify the segments to executives and users
How many "C's" can you spot? What's the first idea they kept in mind? Experience, consistency, and an open mind. That's how we "do" segmentation at CMB.
Join Bob Biancamano of Ameriprise Financial and Jim Garrity of Chadwick Martin Bailey as they present B2C Market Segmentation for Intermediated Businesses: The Case of Ameriprise on Wednesday April 27th at noon ET. Register here.