A few weeks ago, while reading the morning news online over a cup of espresso, I came across the eye-opening headline: "Netflix to stream Mad Men". The mere thought of unlimited Mad Men only a mouse click away nearly caused me to spill my syrupy drink all over my keyboard, killing yet another netbook (yes, sadly, I once killed a netbook with espresso).
According to this Wall Street Journal article, the Mad Men deal includes 7 seasons (the first 5 and two future seasons) for upwards of $100 million, in other words, about $1 million per episode. It's surely a big move by Netflix, one that will invariably bring a big smile to the faces of many Mad Men fans. This pricey undertaking is a reminder of just how much consumer choices have expanded over the years. From radio to TV, antennas to cable, VHS to DVD to Blue-ray, and cable video-on-demand to online streaming-on-demand, at home entertainment has certainly come a long way. Although it's not the consumers' job to tell companies how to develop these types of products and services (or any others for that fact), their opinions are indispensable in the market research world. Whether providing feedback on marketing communications in a focus group or selecting the optimal product configuration through a discrete choice exercise, consumer opinions offer tremendous value.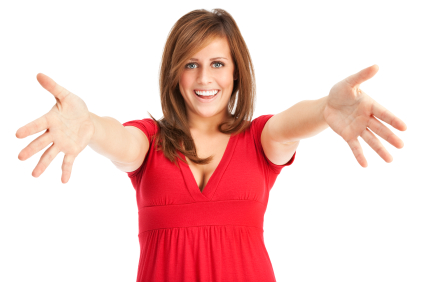 However, when consumers are involved in studies that often only result in a data file, it's easy to forget these are real people taking their time to provide their opinions. They are not just a data point. Therefore, let's give a worthy nod to the consumers who help us daily, and keep in mind a few general, but important tips when getting their help, allowing us to show our gratitude, and at the same time, increasing those ever important cooperation and response rates:
Be respectful (of their time): While the late great Rodney Dangerfield may not have gotten it, we should always be sure to show it to our respondents. Respect respondents' time by always letting them know how long they should be expected to spend on an activity. Tools such as progress bars with online questionnaires are also simple ways for respondents to monitor their time, allowing them to know that there is an end in sight during those occasional lengthy questionnaires.

Explain the purpose of the study: If possible, share with the respondent the reason for the study. If they understand why their opinion is being requested, they may be more open and willing to provide thoughtful responses. Also consider offering a short, one or two page summary memo of the findings as a thank you for their cooperation.

Be thankful, and show it: Without the respondent there is no market research, no data, and therefore, no improvements. Reminding them how integral they are to the process not only helps them understand the truth, but also motivates them to provide thoughtful responses.


Allow the complete voice to be heard: With the constraints of closed-ended questions (e.g. yes/no), respondents are often limited in their ability to provide complete feedback. Including open-ended questions where the respondent can provide additional comments will ensure that no potentially valuable information will be left behind.


Be kind with errors: When filling out an online questionnaire for 10, 15, 20+ minutes, it can be very easy to miss an occasional radio button or check box, forcing the respondent to "try again". When spending their valuable time to help out on a study, the last thing a respondent wants to see is a cold error screen chastising them for their mistake. A simple, friendly reminder that they missed a response will go a long way.
Posted by Ben Lodge. Ben is a Project Manager at CMB, an avid runner, an espresso aficionado, and without a doubt, a 'Mad Men' fanatic.
Join us for a webinar Wednesday May 11th
at 1:00 ET: Smartphones and the Retail Shopping Experience
Here's why we would love for you to take 30 minutes out of your busy schedule to join us:
Over 70% of iPhone owners use their device while shopping: stay ahead of the curve and take a proactive approach to capturing the mobile shopper
Learn what activities consumers are doing most on their smartphones
Discover the top categories of products and services for which consumers have made smartphones part of the path to purchase.