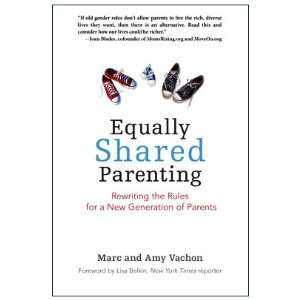 As a mom there was nothing better than to enjoy Mother's Day morning with my family, a cup of coffee, homemade cards and gifts from the kids and the Boston Globe. As a "working mom" my Mother's Day morning was made even sweeter when I read the cover article in the Boston Globe Magazine, Equal Time.
Just in time for Mother's Day the article featured CMB's own Marc Vachon and his wife Amy as they talked candidly about their strategy for equally shared parenting and the choices they have made to balance work and family.
Congratulations to Marc and Amy for a great article!
Posted by Kristen Garvey. Kristen is CMB's VP of Marketing, a mom of two, and while her husband does all the grocery shopping and laundry she gets on the John Deere each week thinking hard about what pattern to go with for the perfect lawn. She's a big believer in Equally Shared Parenting.

Join us for a webinar Wednesday May 11th
at 1:00 ET: Smartphones and the Retail Shopping Experience
Over 70% of iPhone owners use their device while shopping: stay ahead of the curve and take a proactive approach to capturing the mobile shopper
Learn what activities consumers are doing most on their smartphones
Discover the top categories of products and services for which consumers have made smartphones part of the path to purchase.